Leaders, celebrities pledge to stop calling little girls 'bossy'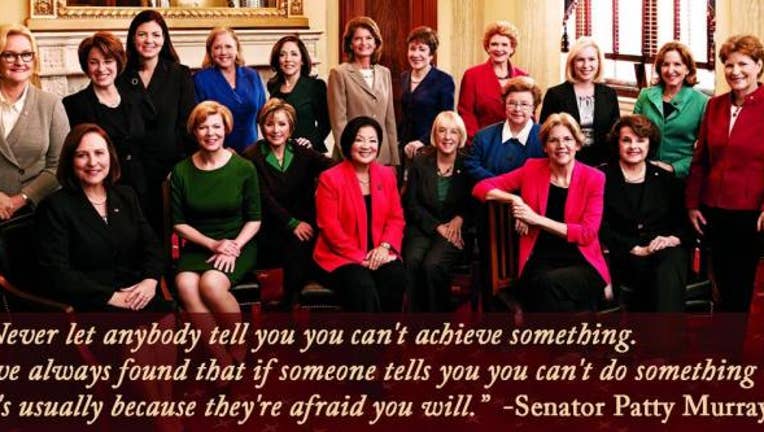 article


SEATTLE – Political leaders, celebrities and every day Americans are taking a pledge today that supporters hope will impact little girls everywhere.

The 'Ban Bossy' campaign is a movement begun by the Girl Scouts to end the use of the term when describing girls who speak up and lead.

"When a little boy asserts himself, he's called a "leader." Yet when a little girl does the same, she risks being branded "bossy." Words like bossy send a message: don't raise your hand or speak up. By middle school, girls are less interested in leading than boys—a trend that continues into adulthood," reads the introduction on the Girl Scout's official blog today.

Celebrities like Beyonce and Jane Lynch are featured in a series of online and on-air video public service announcements.  Other prominent women taking the pledge today include Condoleezza Rice, Diane von Furstenberg, Katie Couric and Washington Senator's Patty Murray and Maria Cantwell.

"Never let anybody tell you you can't achieve something.  I've always found that if someone tells you you can't do something it's usually because they're afraid you will," wrote Murray on Twitter.

Supporters point out that girls are often discouraged, at a very young age, from taking leadership roles because of labeling and name-calling.

Social media is playing a key role in the effort as those taking the pledge to stop using the term bossy are sharing that pledge with their followers on Facebook and Twitter using the hashtag #BanBossy.

Take the pledge yourself here >>>> #BanBossy <<<< and then tell us you did below in the comments section!