Lawsuit filed over removal of SeaTac minimum-wage initiative from ballot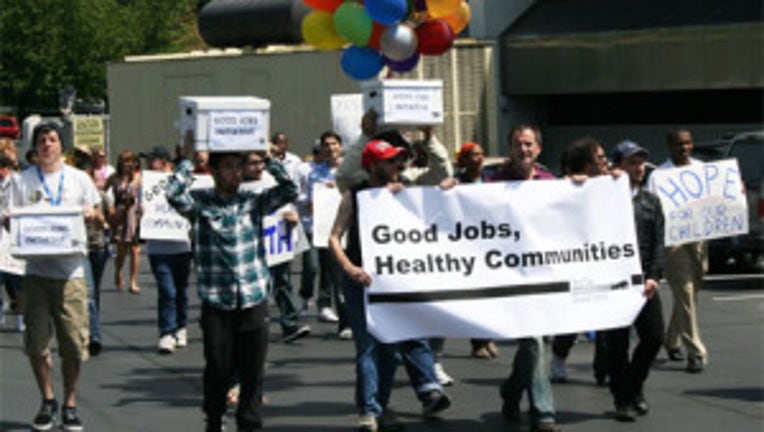 SEATTLE -- Supporters of the SeaTac "Good Jobs Initiative" for a $15-an-hour minimum wage filed suit Wednesday against King County Elections and SeaTac city officials, demanding that they put Proposition 1 back on the November ballot despite a King County judge's ruling that it be removed.

The suit was filed by Patricia Seidenstricker, owner of a pet boarding business in SeaTac, and SeaTac voter Brian White, whose signature was thrown off of the initiative petition because it wasn't dated, and by other "disenfranchised voters," according to initiative leader Heather Weiner, who formed the group "Yes! For SeaTac."

On Monday, King County Superior Court Judge Andrea Darvas ordered the county to remove Proposition 1 from the ballot because there weren't sufficient voter signatures on the petitions, although both King County Elections and SeaTac found earlier that there were sufficient valid voter signatures.

In a separate move, Weiner's group on Wednesday filed a motion asking Darvas to direct the city of SeaTac to accept and review an additional 248 SeaTac voter initiative signatures submitted to the city clerk earlier this week. Darvas agreed to hear the motion on an expedited schedule and to make a decision by Sept. 3.

Weiner said in a news release that corporate lawyers for Alaska Airlines and the Washington Restaurant Association are leading the last-ditch attempt to keep Proposition 1 off the November ballot. Airlines, rental car companies and other corporations have contributed nearly $250,000 to overturn the initiative.