Lawmakers to WSDOT: Tell us when you mess up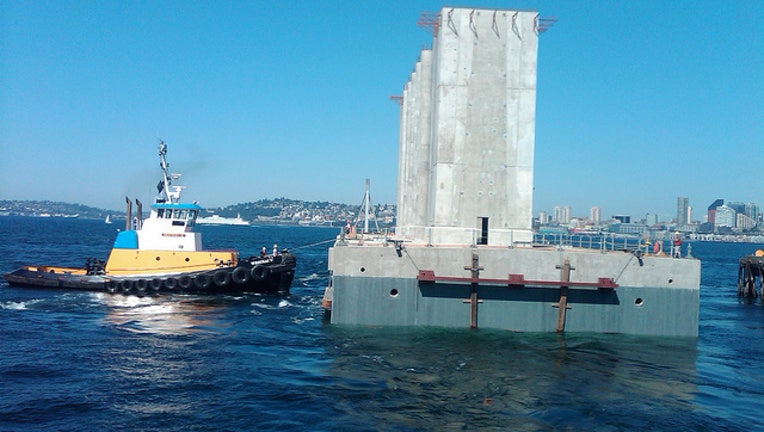 article


OLYMPIA -- Democrats and Republicans agree Washington state's problem-stricken and cash-strapped department of transportation needs to be held better accountable for mistakes.

With the end of the 2014 legislative session less than a week away, an amendment tacked onto the Senate's proposed 2014 Supplemental Transportation Budget would require WSDOT officials to report any costly mistakes or design errors within 90 days of the incident.

Currently, officials are only encouraged to report problems to the state's representatives. But oftentimes member of the transportation committee don't hear a word about problems or cost overruns on large scale transportation projects until they're outed in the media, said the amendment's sponsor, State Senator Steve O'Ban, R-University Place.

"We're getting incomplete information that comes months and months later," O'Ban said. "It's not an effective way to make deliberate policy decisions."

WSDOT officials declined to comment on the amendment, saying they could not discuss pending legislation.

Million dollar problems go unreported 

O'Ban, a member of the state Senate's Transportation Committee, cited problems with State Route 520 Bridge pontoons as an example of how the WSDOT didn't report issues to legislators until way too late.

On the first report of problems, officials told state Senate Transportation Committee members bridge was largely unhindered, and fixing small problems in pontoons would only require slight delays in production, O'Ban said. But less than a week before news broke that cracks in 520 pontoons needed to be sealed and strengthened at the cost of $81 million dollars, WSDOT officials came to the Legislature and vaguely reported "bigger problems than once thought," with no estimate for cost.

Now, an initial construction issue that WSDOT officials said wouldn't cost the state much to fix has cost the state nearly $100 million, O'Ban said. O'Ban contends WSDOT officials were aware of extensive problems well before they reported them to transportation committee members, and only felt the need to report more in advance of crushing media reports.

The full extent of SR 99 "Bertha" tunneling delays weren't disclosed either,and only records requests by local media  uncovered the full extent of the issues surrounding the tunnel and the $3 billion project.

The veil of secrecy between the WSDOT and legislators is hurting the public's trust in WSDOT's competence, O'Ban said.

"This lack of coming clean in a timely fashion erodes the trust in a critical agency," O'Ban said.

O'Ban's proposed amendment would require WSDOT disclose problems with a written statement to the legislature within 90 days.

Both sides of the aisle agree 

The Chair of the state House's Transportation Committee Judy Clibborn, D-Mercer Island, agree's with O'Ban's amendment, and said some form of it would probably enter into the supplemental budget when both the House and Senate's bills were slated to be reconciled Thursday afternoon.

In fact, she said O'Ban's amendment doesn't go far enough, as she and other Democratic legislators tried to pass a bill that would require written notification of problems from the WSDOT in 2013. The bill overwhelmingly passed the House, but was stalled in the Senate last year.

Clibborn said a bill goes further than O'Ban's amendment because the clause requiring WSDOT report problems will expire after the supplemental budget is up in June 2015.

"It's a good piece of policy," Clibborn said. "But the best thing to do would be to put it in a bill."

Both parties blame the other for holding up reform bills meant to provide oversight of WSDOT. State Senate Democrats don't want to pass reform legislation until they get a new gas tax, and Republicans refuse to vote on a new tax before reforms.

Clibborn, who has worked as chair of the Transportation Committee for eight years, also downplays WSDOT's alleged lack of transparency. Transportation committee members get notifications all the time from state officials on the progress of various road projects, and officials will always come clean as soon as they hear of problems. Clibborn said legislators are in constant contact with project managers.

Still, an official policy of written recommendations would be a best practice, she said.

O'Ban said he believes -- for the most part -- WSDOT is made up of good, honest people. His amendment is not an attempt to hold WSDOT officials' feet to the fire, he said. He just wants to work harder to build trust in an embattled agency.

"These are good people that work there," he said. "We just need to restore the public's confidence."