Lawmakers approve Boeing tax breaks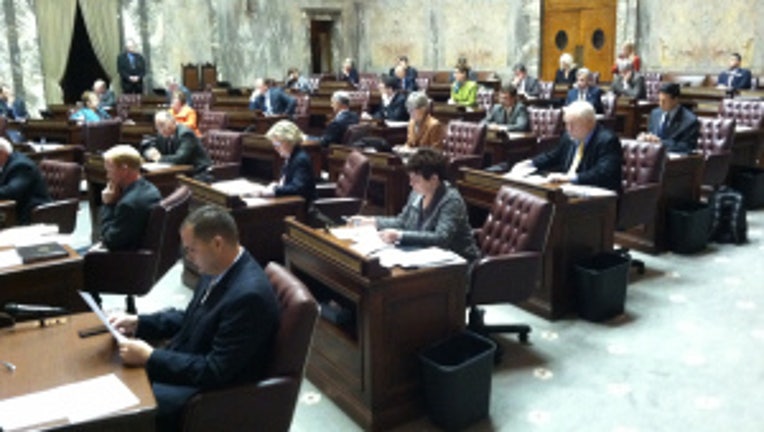 OLYMPIA -- Lawmakers made the swift move to keep tens of thousands of jobs in state to do the work on Boeing's newest plane.

Washington's legislature used Saturday's special session to approve nearly $9 billion in tax breaks for Boeing in an emergency measure to ensure the company builds the new 777X here in Washington.

Governor Jay Inslee celebrated the accomplishment in a Saturday news conference.

"This is an unprecedented agreement and steps by the state of Washington," said Inslee.

Despite a near unanimous vote, some lawmakers weren't on board, arguing that the special session was rushed.

"It falls short of the promise we owe taxpayers, I urge a no vote," said one lawmaker during testimony on the floor.

There was no shortage of senators and representatives willing to bend to keep 56,000 jobs associated with the 777X in Washington.

"It will provide thousands and thousands of jobs for Washingtonians for generations of Washingtonians so it's huge really huge," said Vancouver Republican Senator Don Benton.

But Saturday's actions in Olympia are just one part of the equation.

Now the largest union representing Boeing workers will have to agree to a new contract in order to secure the deal.

Boeing's Machinists are generally unhappy with the contract proposal, saying they'll lose out on health care and pensions.

A spokesperson for the Machinists' union said there is a very real threat that Boeing will move jobs out of state if they don't approve the deal.

"I'm convinced they're not bluffing and they will take those jobs somewhere else, we want them here," said Joe Crocket.

The governor agrees, saying it's up to the union now that the state has done its part.

Union members will vote on the contract proposal on Wednesday.