Latinos now less likely to report crimes to police, poll says
WASHINGTON – Many Latinos say they are less likely than before to report crimes because local police are increasingly involved in enforcing immigration laws, leading to a sharp increase in deportations, according to a new study.


About 44% of Latinos surveyed said they were less likely now to contact police if they were victims of a crime because they fear officers will inquire about their immigration status or the status of people they know. The figure jumps to 70% among Latinos who are in the country unlawfully.

"There is fear that is really widespread," said Nik Theodore, an associate professor of urban planning and policy at University of Illinois at Chicago and the author of the study.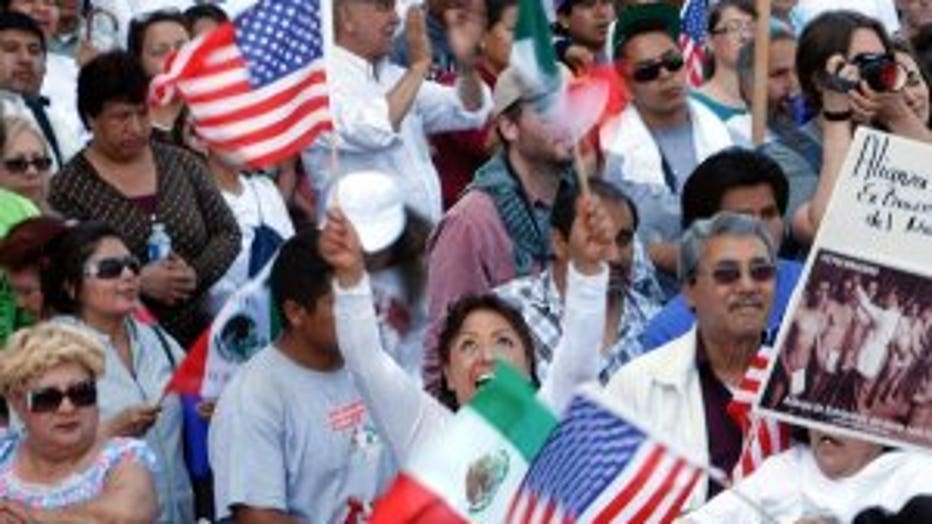 The report, "Insecure Communities: Latino Perceptions of Police Involvement in Immigration Enforcement," is based on a telephone survey of 2,004 Latinos in Los Angeles, Houston, Chicago and Phoenix. The results are scheduled to be released Tuesday.

The survey was sponsored by the think tank PolicyLink of Oakland and conducted by Lake Research Partners, a polling firm in Washington, D.C., between Nov. 17 and Dec. 10.

"Over the last four years or so, the extent of deportations has seeped into the community's consciousness," Theodore said. "Trust has been undermined and that potentially has lasting implications."

The Obama administration deported 409,849 people in fiscal year 2012, a 40% increase from 2007.
Officials have attributed the increase in part to a fingerprint sharing program in local jails that notifies federal immigration agents when people arrested are in the country unlawfully or overstayed their visas.

For more on this LA Times story, click here.