Last frigate at Naval Station Everett returns home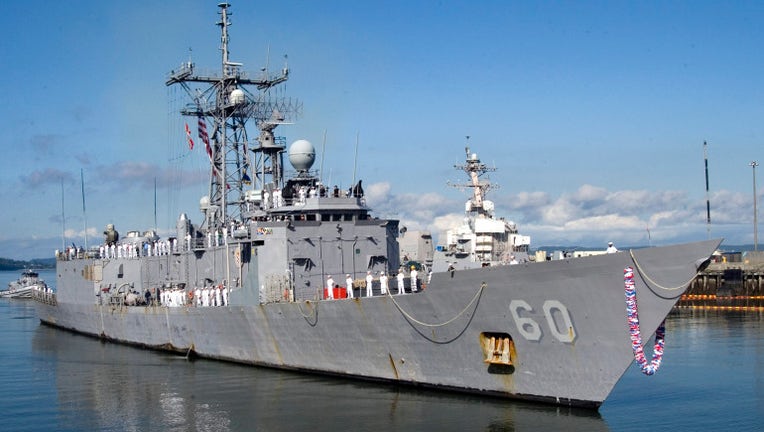 EVERETT, Wash. (AP) — The Navy frigate Rodney Davis returned from its final deployment Friday afternoon to its home port at Naval Station Everett.

The ship with a crew of more than 200 has been on a six-month deployment in the western Pacific Ocean and Indian Ocean.

The Navy plans to decommission the 27-year-old ship in March and sell it to a foreign military.

The Navy also recently decommissioned another frigate, the Ingraham, which will be scrapped in Bremerton. Only three warships remain based at Everett: the aircraft carrier Nimitz and two destroyers, the Shoup and Momsen.

The Daily Herald reports the Navy said in 2012 it planned to move three more destroyers to Everett.