Large rockslide on North Cascades Highway closes area to skiers, snowshoers, snowmobilers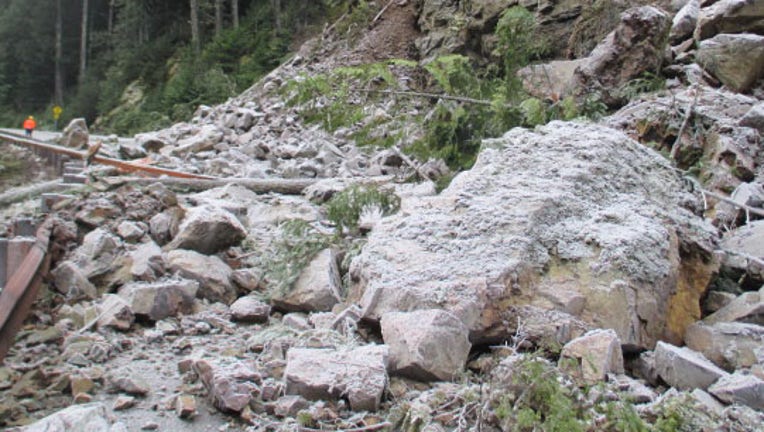 SKAGIT COUNTY -- A large rockslide has covered about 300 feet of the North Cascades Highway east of Milepost 142 and that area will be closed to cross-country skiers, snowshoers and snowmobiles so that workers can remove the blockage, the state said Wednesday.

"The North Cascades Highway is closed for the season due to heavy snow and avalanche danger," the Washington State Department of Transportation said on its website.

"Starting Monday, Jan. 5, 2015, the highway also will be closed to winter sports between mileposts 134 and 143 due to a rockslide.

"Crews clearing the slide will keep the highway plowed to get equipment to and from the site for about a month. Clearing the slide at this time will allow for a timely highway opening in spring 2015," WSDOT said.

The highway is closed to vehicle traffic at milepost 134, the Diablo Gate, in the west and milepost 171, the Silver Star Gate, in the east.