Large, loose dock spotted on beach near LaPush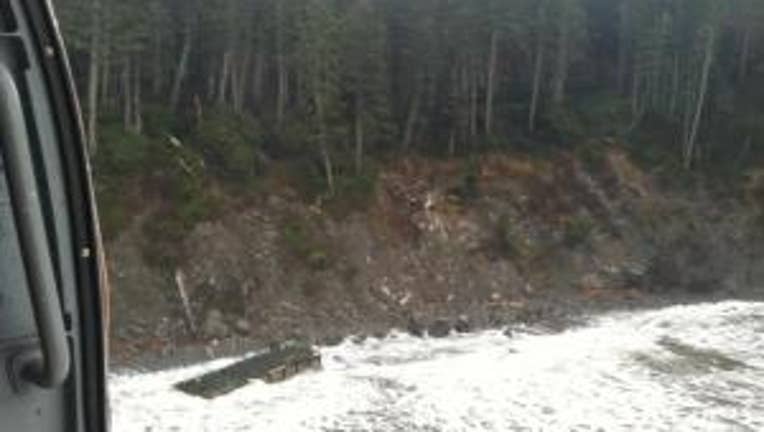 OLYMPIC NATIONAL PARK -- Coast Guard crews located a large, ocean-drifting dock on a rugged section of coast in the Olympic National Park between LaPush and the mouth of the Hoh River Tuesday.

The dock is believed to be a piece of debris from the devastating March 2011 tsunami in Japan. Federal state and tribal agencies plan to evaluate the large dock for any potential invasive aquatic species that may have hitchhiked while it was drifting in the ocean.

Crews were alerted about the dock after fisherman aboard the fishing vessel Lady Nancy spotted the dock adrift in the ocean Friday. The dock was located after a series of flights by the U.S. Coast Guard.

Pending further investigation of the risks associated with the dock, the National Park Service has closed the wilderness beach between Hoh Head and Toleak Point to all public entry. Agents are concerned about the safety of people encountering a large, heavy floatable object in the ocean surf, officials said. Governor Chris Gregoire said she wanted to thank the Coast Guard for finding the dock.

"The Coast Guard was out in challenging conditions looking for a needle in a haystack, and they found it," Gregoire said in a statement.