Large local events eye increased security in the face of Boston bombings
SEATTLE -- The recent bombings at the Boston Marathon have many people asking the question:

What if that happened in our hometown?

The Seattle Police Department spent much of Tuesday trying to plan for that exact scenario.

SPD officers met Tuesday afternoon at Safeco Field as the Mariners prepared for a three-game series against Detroit. They swept the stadium, deployed a bomb sniffing dog and planned to beef up game security.

It won't be so much of a change where fans will notice an increased police presence, Rebecca Hale, a spokeswoman for the Seattle Mariners said.

"We want to make sure that what we are doing what is appropriate and we want to make sure that our fans keep their safety and security at the top of the mind," Hale said. "We did take this as an opportunity to take a look at what we already do, to work more closely with the SPD, with the King County Sheriff's Office, the Washington State Patrol and see if there are any things we can do a bit different."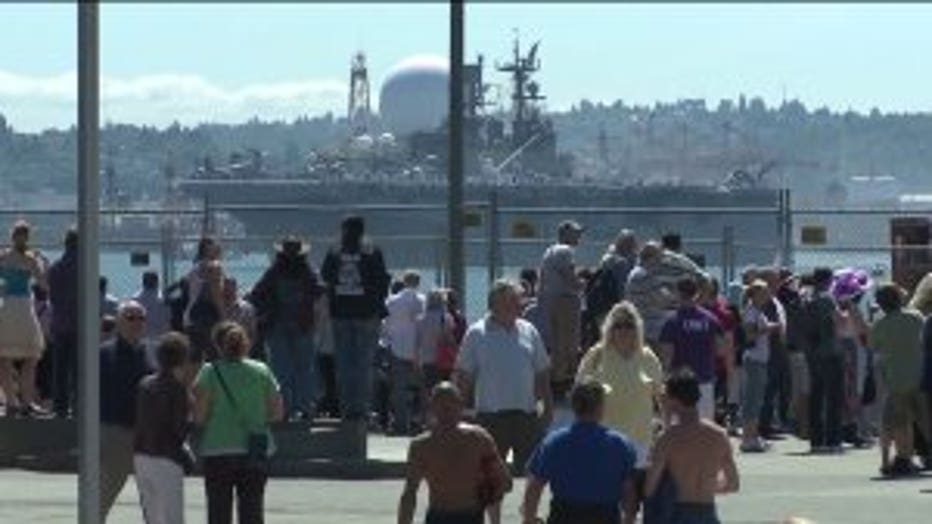 Organizers behind other Seattle events such as Seafair and the Rock and Roll Marathon are reviewing the security procedures. Police said the best way to stop a malicious attack is to have a vigilant public. Police encouraged anyone who see something suspicious -- such as a bizarre-package or a suspicious person -- to call 911.

Still in the face of attacks, many event fans are saying their habits won't change.

"I'll probably be thinking about it but I'm not going to let it ruin my time at the game," said Mariners fan Crystal Agurie.