Landslide closes section of Auburn Black Diamond Road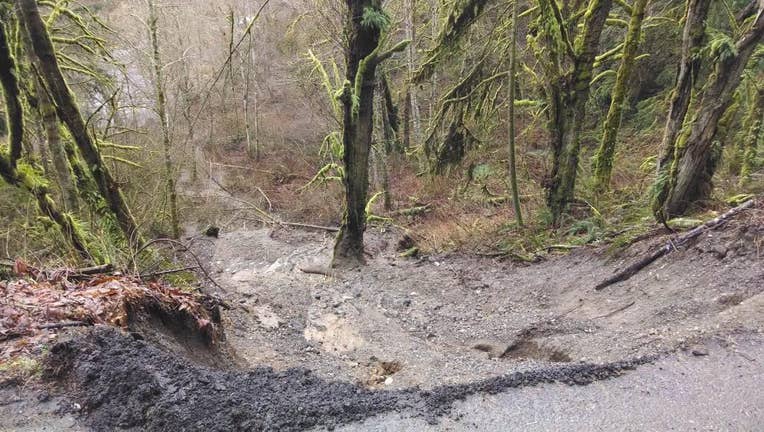 AUBURN, Wash – A large landslide along the Auburn Black Diamond Road has closed a section of that road as crews work to stabilize the hillside.

Tim Perciful with King County Fire District 44 said the road is closed between 148th Way SE and 161 Ave SE.

"Workers have told us the road will be closed from 7:30am till 5:00pm for the next few days while they make any necessary repairs," tweeted Perciful.

The slide is below the road and goes all the way down to a creek below said Perciful.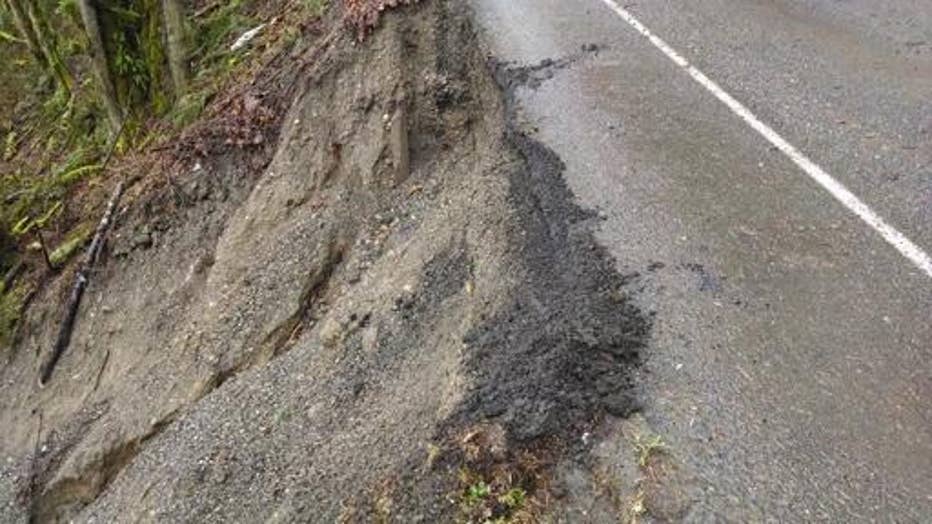 Photo courtesy of Tim Perciful with King County Fire District 44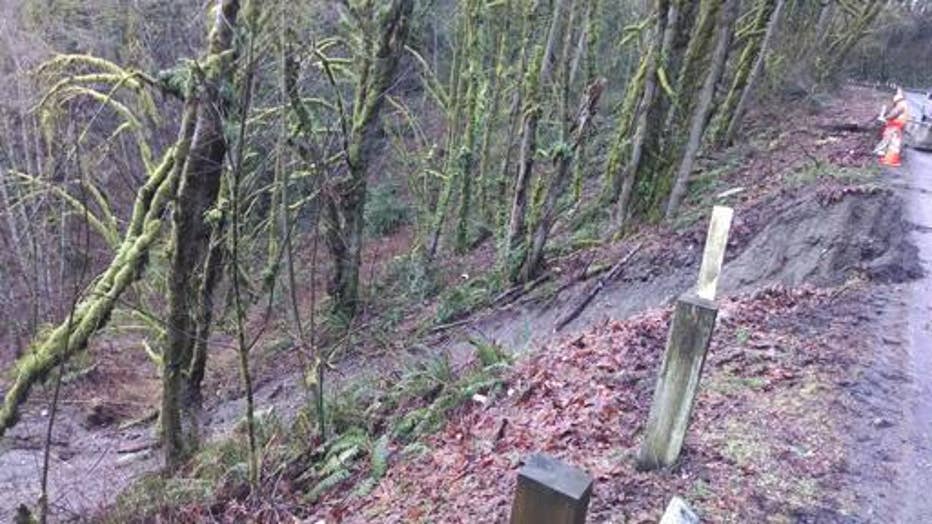 Photo courtesy of Tim Perciful with King County Fire District 44