Landslide causes worry at Burien area Park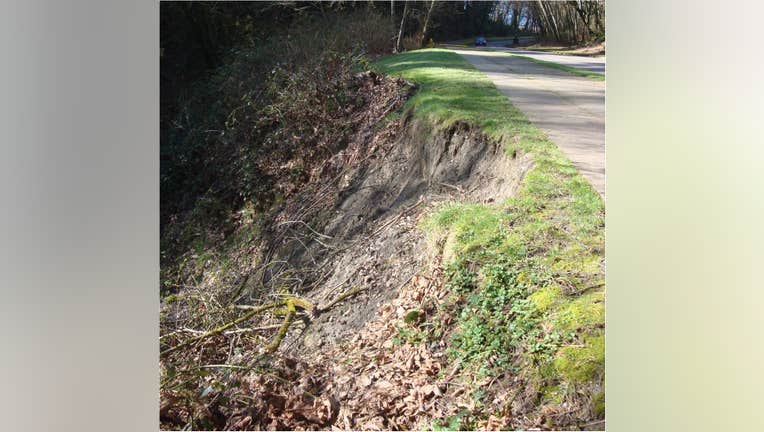 article


BURIEN, Wash – A slope below a road in Burien has begun to slide leading local officials to worry about both the road itself as well as Seahurst Creek below.

The slide is concerning for the adjacent fish bearing stream as well as nearby beach restoration project at Seahurst Park.

The city of Burien is working on a repair plan, but the city council will need to approve funding for any solution.

Water running from the slide area has been determined to be stormwater runoff and not a broken water or sewer line.

The park is currently closed and so the road and the sidewalk are not in use.  However the road is the main access for the crew working on the beach restoration project.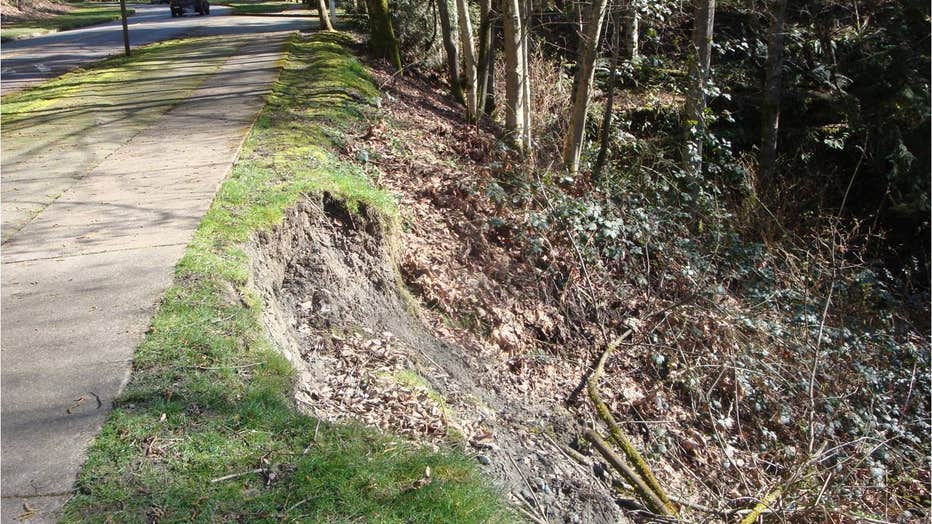 Photo courtesy City of Burien