Lakewood honors hometown favorite: Seahawk Jermaine Kearse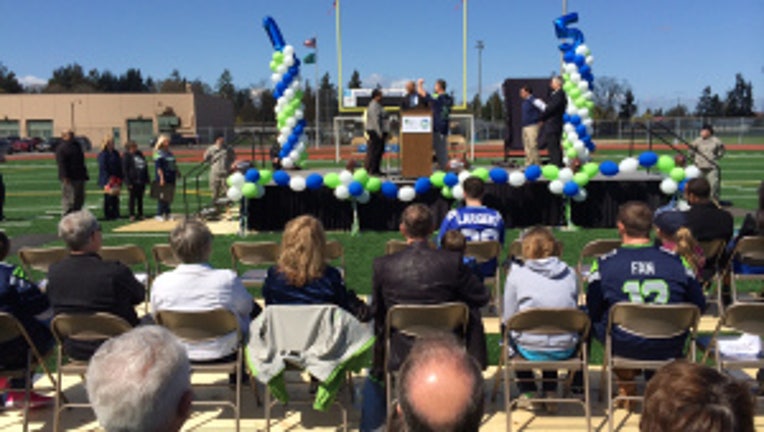 LAKEWOOD - A local hero was honored in Lakewood today, for his heroics on the battlefield....of the Super Bowl. Seattle Seahawks Jermaine Kearse, who attended Lakes High School growing up, was the star of the show Saturday at Harry Lang Stadium.  Kearse, whose amazing catches during Super Bowl XLVIII brought the 12s to their feet, today brought the Lakewood faithful to their feet as the community gathered to celebrate his accomplishment.

Kearse attended school in the Clover Park District before going on to play for the University of Washington Huskies and Seattle Seahawks.  The Lakewood City Council will also recognize Kearse with a proclamation and a Key to the City.