Lacey man sentenced to life without parole for killing 3-year-old son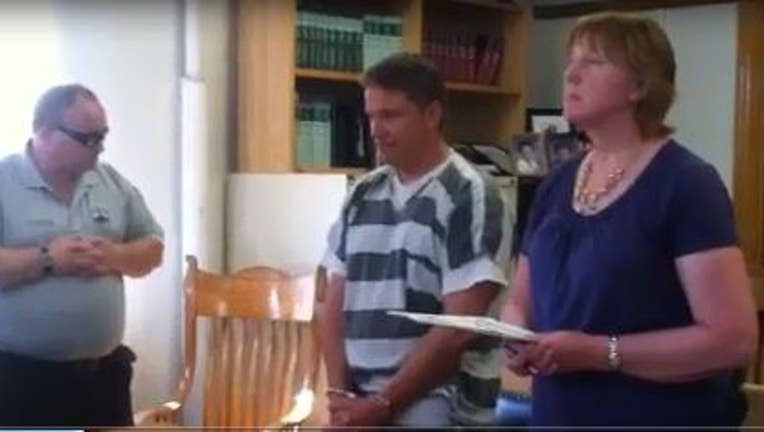 article


ANACONDA, Mont. -- Jeremy Cramer, 38, of Lacey, Wash., was sentenced Friday to life in prison without parole for killing and dismembering his 3-year-old son near here last summer, according to the Montana Standard.

In December, Cramer changed his plea to guilty -- admitting he "purposely killed" the toddler. In exchange for the guilty plea, the death penalty was taken off the table.


According to court records, Cramer had taken the boy from their Lacey home last July after a confrontation with his wife, Nataliya, and killed the boy 5 miles southeast of Anaconda, Mont.

At his sentencing hearing Friday, District Judge Loren Tucker refused to allow Cramer to be eligible for parole, saying that the slaying was "gruesome, horrible."

Witnesses testified that Cramer mutilated his 3-year-old son's body after smashing the boy's head with a rock on July 8. The boy's head was nearly severed, witnesses said, and his heart had been cut out and was found "away from the body."

Workers at an Anaconda convenience store said they saw Cramer trying to wash blood off himself and his clothes in the store's restroom and called police.  Officers later found the boy's body in a field next to his father's abandoned truck.

Prosecutors say Cramer -- who was believed to have been abusing prescription pills -- phoned his father after his arrest and confessed to killing the boy. He allegedly told his father he didn't know why he did it.