Knives fly at Seattle brewery: Behind the Twisted Cabaret


SEATTLE-   It's a show that combines comedy, juggling, magic and knife throwing.

Yep, knife throwing. Not your average dinner theater, huh?

The Twisted Cabaret is the brainchild of Frank Olivier. A seasoned performer who started at 11 years old, Olivier has appeared on The Tonight Show, The Ellen Show and more.

But now it's the Twisted Cabaret that's his real passion.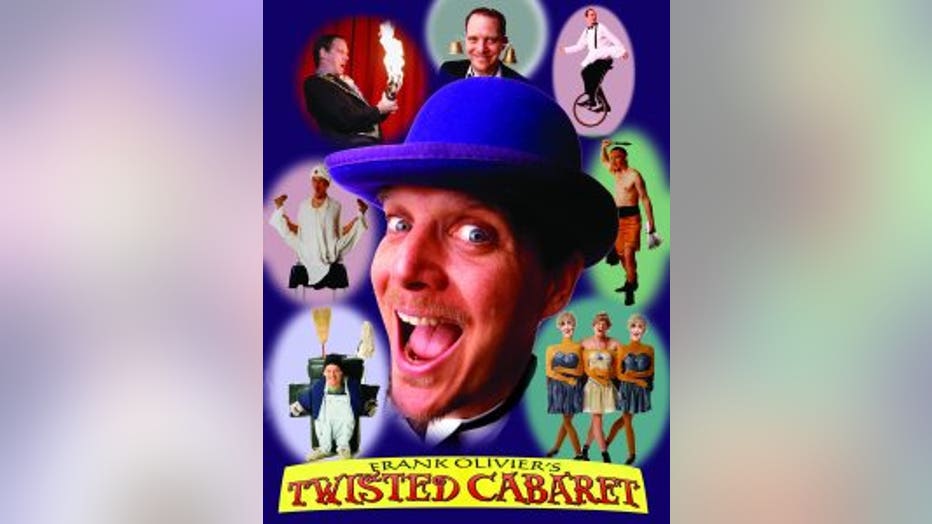 Imagine a show moments away from the curtain going up; and all of the performers are stuck on a tour bus that has just broken down. That's the theme behind "Twisted Cabaret"- Olivier must save the show by stepping in and performing all sixteen variety acts by himself.

We wanted to get an up-close feel of the craziness, so we stopped by Hale's Palladium in the back of Hale's Ales in the Fremont and Ballard neighborhood of Seattle to check in with Frank and learn a few things. Watch the video above for some of the wacky antics.

You can catch the Twisted Cabaret now through May 26th at Hale's Palladium in the 430o block Leary Way NW . For tickets, and more on Frank Olivier, head to the Twisted Cabaret website.