Kitten found beheaded in Lacey; possible link to 7 other mutilations


LACEY, Wash. – Thurston County Joint Animal Services investigators are working to determine whether yet another mutilated cat is linked to the seven they already believe are connected.

Officer Erika Johnson said Wednesday evening that the latest cat was killed within the previous 48 hours.

A forensic veterinarian performed a necropsy Wednesday morning after a man found the head of a medium-haired black-and-white kitten in a park near Yonkers Dr SE in Lacey, which is in the area where the remains of three other cats were found.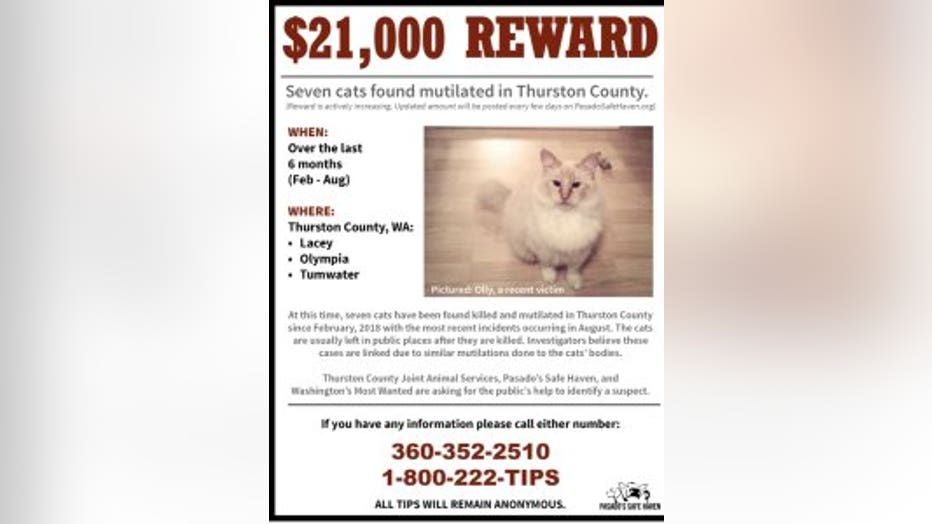 The vet said the kitten's head was cut off with two blows from a cleaver. The kitten's body hasn't been located.

Johnson said it's difficult to say if this is linked to the previous mutilations, but said she's including it in her investigation because of the location and manner of death.

A reward of $21,000 is being offered in the original case, up another $1,000 from Tuesday.

If you have any tips, you can call Thurston County Animal Services at (360) 352-2510. You can donate to Pasado's reward fund here.