Kitsap 9/11 Memorial features Ground Zero beams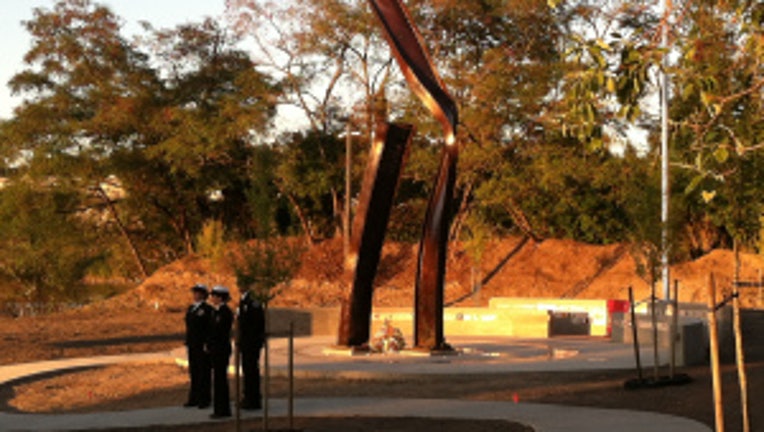 BREMERTON -- Hundreds of people turned out for the Kitsap 9/11 Memorial dedication. Some of them had a hand in bringing a piece of 9/11 history to Washington while others wanted to share memories of what happened on this day 12 years ago.

"There's something that's inside of all of us," Corinne Beach said. "We all remember, we all know what we were doing, we all have our stories."

Beach is the wife of a firefighter and her goal as part of the committee that designed te memorial was to make sure those who were too young to remember the attacks would feel the impact.



"I have young kids and I really would like to see that they know about 9/11 and understand what happened and how Americans, and really the world, helped each other."

The centerpiece of the memorial are two twisted beams, once part of the World Trade Center in New York. There's also a 400-pound slab of concrete from the wreckage at the Pentagon, and some soil taken from the Pennsylvania field where Flight 93 went down.

Beach said the relics belong in Washington, because the people who live here were also victims of the terrorist attacks.

"I think it's really important because in my opinion, it didn't happen to just the East Coast. That was the physical place, but it happened all over," she said.

Tammy Brown brought her two-year old granddaughter Layla to place flowers at the memorial.

"I want my kids to know the history of what happened. My two children, they were old enough, they remember some. But my granddaughter, her dad's going to be a Marine -- I want to her to grow up understanding what her daddy is going to fight for. That he's going to fight so this doesn't happen to us again," Brown said.