Kirkland police investigate threatening message found at Juanita High School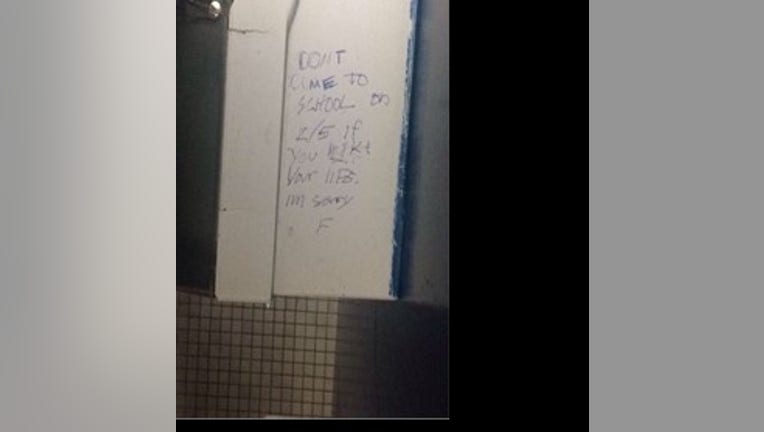 KIRKLAND -- Police said Wednesday they are investigating a threatening message found in a girls' restroom at Juanita High School on Tuesday.

A student found the message, which read:  "Don't come to school on 2/5 if you like your life. I'm sorry F"

The student who found it notified a staff member who then contacted school security and the Kirkland Police Department's School Resource Officer (SRO) who works on campus.

 "It is currently unknown exactly when this message was written on the bathroom dispenser," Kirkland police said in a news release. "It is also currently not known if this message was directed at anyone in particular. "

Kirkland police detectives are investigating the incident and police will increase patrols at the high school over the next couple of days, police said.

 

If anyone has any additional information, they are urged to contact  Kirkland police Lt. Mike Murray at 425-587-3402 or mmurray@kirklandwa.gov.