King County voters may decide on vehicle fee, sales tax increase in April


SEATTLE -- In a bid to increase Metro transit funding, King County Executive Dow Constantine and some council members on Tuesday proposed that a measure be placed on the April 22 election ballot that would require vehicle owners to pay a $60 annual fee and increase the sales tax in the county by one-tenth of 1 percent.

Without more money, they said, Metro may be forced to cut more than 70 bus routes starting later this year.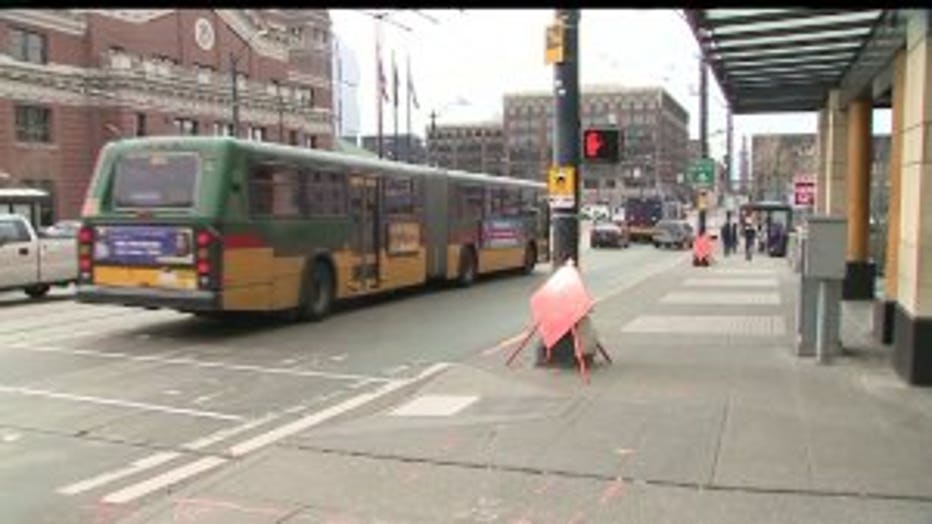 Constantine says county officials have gone to state lawmakers in Olympia every year for the past five years and asked legislators to pass a transportation package. He says they can't wait any longer.

Tuesday, he and others said they were going to exercise their right to create a transportation benefit district.

Under state law, they could ask voters for more. But they say those two measures -- $60 annual vehicle fee and increase in sales tax -- would bring in about $130 million. That's enough to save current bus routes and schedules, and to make necessary repairs to local streets and roads, he said.

"Our first choice remains a statewide (transportation funding) package that is fair and well-balanced. But we cannot responsibly wait another year in the hope the Legislature will act," said Constantine.

Bus riders will also have to pay their fair share. Constantine is calling for bus fares to increase by 25 cents starting in 2015. That would be the fifth increase in the past five years.