King County sheriff's detectives release new photos of suspected 'fedora robber'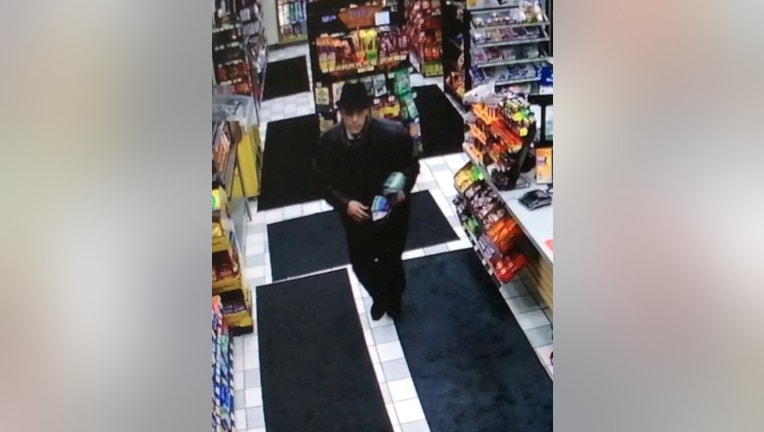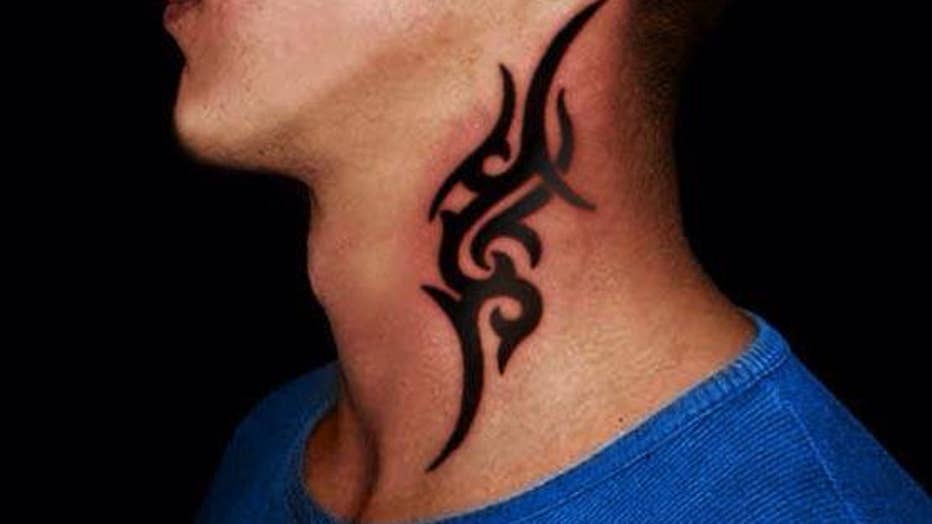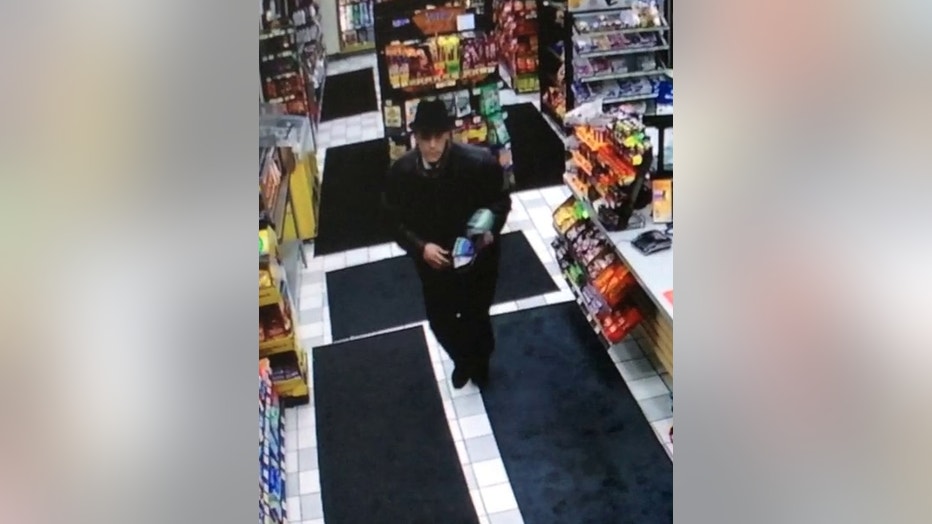 SEATTLE -- King County sheriff's detectives are trying to identify a man in Burien suspected of stealing a purse from a woman's vehicle as she was visiting her son's grave at the Bonney Watson cemetery on Dec. 23.

He then allegedly used the cards in a convenience store in the 14400 block of 34th Avenue South.

He also allegedly stole Lotto tickets from a convenience store in the 17900 block of 1st on Dec. 7.  The same man allegedly returned on Dec. 22 and punched the clerk when she maced him. Detectives say the suspect has a large tattoo on his neck similar to the one pictured.

The suspect is described as white man, 20-30 years old, about 5-foot-, average build and wore a dark fedora hat, dark jacket and dark pants.

If you have information about these crimes please call the King County Sheriff's Office at 206-296-3311 or you may remain anonymous and call Crime Stoppers at 800-222-TIPS (8477). If want to remain anonymous and collect the cash reward of up to $1,000, you have to call Crime Stoppers with the information.