King County renames trail after local legend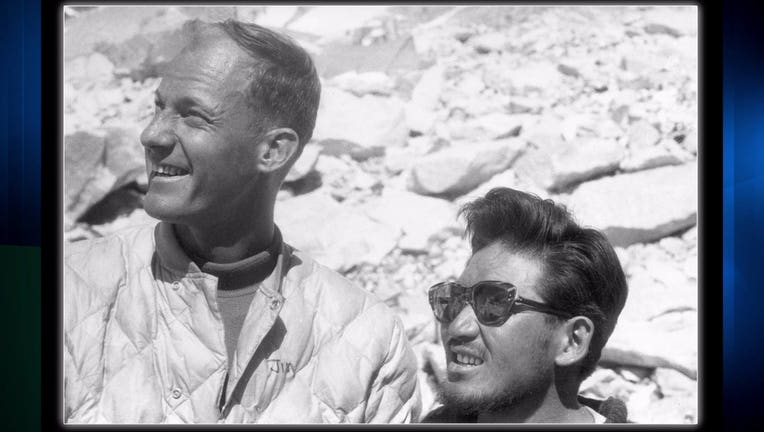 article


SEATTLE – May 1 marked 50 years since West Seattle native Jim Whittaker scaled Mount Everest.

To commemorate the special anniversary, King County Executive Dow Constantine announced the trails in Cougar Mountain Regional Wildland Park will be renamed for Whittaker and his climbing partner, Sherpa Nawang Gombu.



"I'm honored to have my name on a wilderness trail and I encourage people to get outside and enjoy this magical planet," Whittaker said.

"It is an honor to recognize both Mr. Whittaker and Mr. Gombu on their historic accomplishment," Constantine said. "I hope it moves us all to get out and experience our own hiking and climbing opportunities closer to home."

On May 1, 1963, when Whittaker and Gombu reached the summit of 29,028-foot Mount Everest, they each set or foreshadowed a record: Whittaker was the first American to stand atop the world's highest peak, and Gombu later became the first person to summit Everest twice.

According to a news release, King County will add the names of the climbers to three backcountry trails that lead to the highest point in Cougar Mountain park, in ceremonies to be scheduled. The Wilderness Creek Trail and the Wilderness Peak Trail will together become known as the 1.9-mile Whittaker Wilderness Peak Trail, and the 1.3-mile Wilderness Cliffs Trail will become the Gombu Wilderness Cliffs Trail.

Both lead to the top of Wilderness Peak in the southeast corner of the park, which at 3,100 acres is the largest park in King County's system of more than 200 parks.