King County infant dies of whooping cough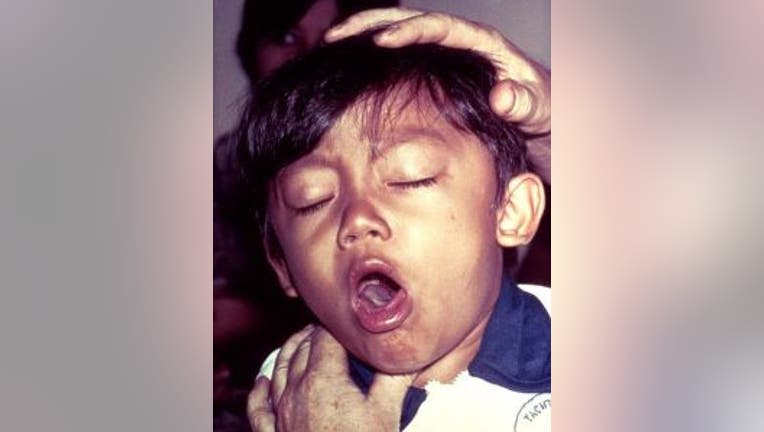 SEATTLE -- A King County infant died Thursday from pertussis, more commonly known as whooping cough.

The infant's death was the first fatality reported from the illness this year in King County.

More than 750 cases of whooping cough have been reported in King County in 2012, the highest number in over a decade, King County's Office of Public Health said. So far, 12 people were hospitalized in King County during the year. In 2011, there were 98 confirmed cases, with four hospitalizations and no deaths.

Infants are at particularly high risk for the illness.

Officials are hoping a particularly nasty year for whooping cough across Washington state soon comes to a close. Pregnant woman and those who live around young babies are encouraged to get vaccinated.