King County executive considers 'Plan B' funding for Metro Transit


SEATTLE -- The clock is ticking for the Legislature to approve a multibillion-dollar transportation package before King County Metro Transit will have to slash bus routes. County Executive Dow Constantine is already shopping  a 'Plan B,' which involves raising local taxes, if state lawmakers continue to stall.

"We have to do something to save these buses," he said Thursday.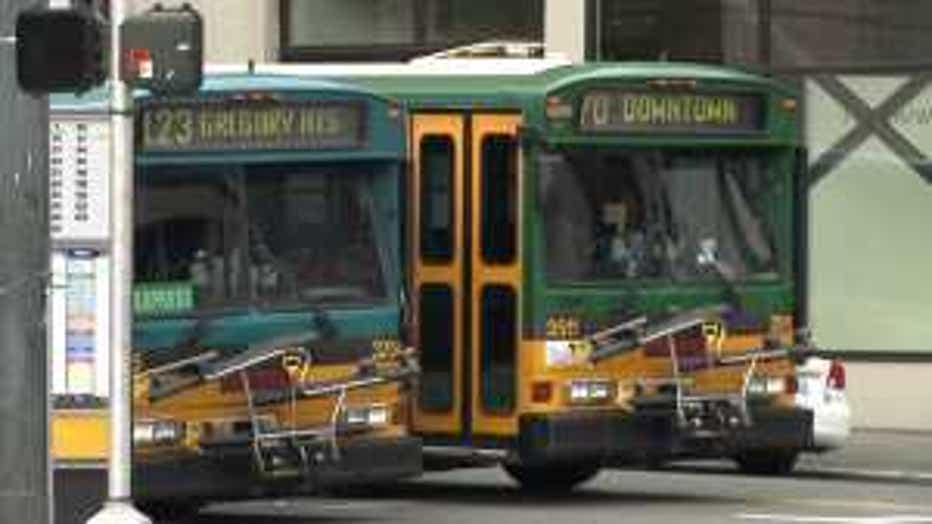 If the impasse continues until the end of December, Constantine will present a plan to increase both the sales tax and the vehicle tax to help save Metro's jeopardized routes.

"We're not going to let 2014  go by without acting to save our buses," Constantine said.  "We cannot responsibly cut the bus system.  That is cutting our economy.  That is cutting opportunity in this region."

While Constantine prefers a state solution, he says the county does have the authority right now to go directly to voters for these tax increases.  The plan he's considering would include two components:


A go-it-alone transit funding plan in King County wouldn't be cheap, and even Constantine admits that the sales tax and the flat car fee are unpopular and tough during these tight times.

"You know, what's more regressive is dramatically cutting your transit system," he said, "tying up the rest of the transportation system in knots and denying people the ability to get to that job interview, to get to that job, to get back on the economic ladder and start being able to take care of their families."

This Plan B approach is likely to be a hard sell with voters, even if it's for the popular Metro bus system.

"They have over-promised and under-delivered," said Bill Pishue, transportation analyst for the conservative Washington Policy Center.  "The public has been more than generous to Metro.  Since 2000, there's been two sales tax increases."

Pishue believes the agency should live within its existing budget.

"When is it ever enough?" he asked.

Even if the state does strike a deal soon on a transportation package, costs for local drivers will go up.  It will almost certainly include at least a 10-cent increase in the state's gas tax and very likely an increase in the car tab tax.