King County deputies release sketch of suspect who tried to kidnap 16-year-old girl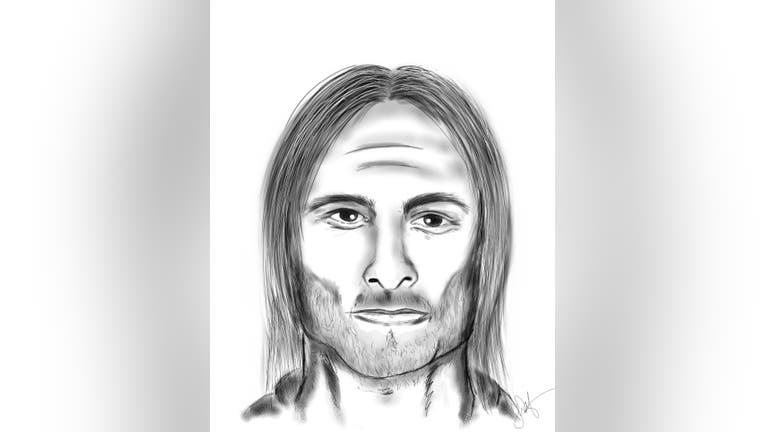 KING COUNTY, Wash. -- Police are asking for the public's help in identifying a suspect who tried to kidnap a 16-year-old girl between Kent and Federal Way.

According to King County Sgt. Ryan Abbott, just before midnight on Aug. 13 the girl was jogging in the area of South 272nd Street and 42nd Avenue South. Abbott said the victim turned a corner and saw a man standing outside of a black SUV.

Abbott gave this account of what happened next:

"The suspect grabbed the victim's throat and was able to push her into the driver's seat of the vehicle. The suspect got the victim's pants partially down and tried to keep her in the vehicle. The victim struggled, kicking the suspect, and he fell down.  The victim was screaming and honking the vehicles horn. The victim said she was able to scratch the suspects face. When the suspect got back up from falling he tried to grab the victim again. The suspect grabbed the victim and she took off her sweatshirt to get away. The suspect then grabbed the victim's leg and her shoe came off. The victim was able to run away and flag down a passing vehicle for help."

The suspect is described as a white male, 6' 2" tall, about 50-55 years old, with salt-and-pepper shoulder-length hair, wearing all dark clothing.

The car was described as an older dark 4-door SUV similar to a Toyota 4Runner.

If you know who the suspect is, use the P3 Tips App on your phone to submit the information to Crime Stoppers anonymously, or call the hot line at 1-800-222-TIPS. You'll get a cash reward of up to $1,000 if your tip helps lead to his arrest.