King County Council approves $100M in affordable housing funds for working class families


SEATTLE – With the rising cost of living, the King County Council is trying to flood affordable housing projects with millions of dollars to keep the middle class living and working in the county.

Just this week, the council approved $100 million for affordable housing units.  This isn't just low-income housing, and it's not homeless housing.  It's called workforce housing.

It's for people who earn 30-80 percent of the median income, which is about $103,400 a year in King County.  So for a family of four that would be between about $32,100 and $85,600 a year.  It's housing for people who make too much to get public assistance like low-income housing, but people who can't really afford Seattle's rising costs.




"We're going to target housing preservation dollars in communities that are more well off," said King County Council Member Dave Upthegrove.

The King County Council is pumping $100 million into an affordable housing bucket for properties like the one that will go right on the corner of Madison and Boylston in First Hill in 2020.

Bellwether Housing and Plymouth Housing Group will get $5 million from the county in January to build what Bellwether CEO Susan Boyd says will be the first non-profit affordable high-rise in the city.  Plymouth Housing Group will work to fill the first five floors of the development to house seniors who've experienced homelessness, but Bellwether Housing will fill the majority of the building with working families.

"A community of opportunity that's accessible to all of us," said Bellwether Housing CEO Susan Boyd.

Boyd says Sound Transit transferred the property to them at no extra cost.

"In this neighborhood where we're in the middle of a job center of healthcare and hospital," said Boyd.

There are plenty of jobs, but not affordable housing for the workforce.

"Orderlies and med techs, childcare workers and teaching assistants, and those are the jobs that are so present here," said Boyd.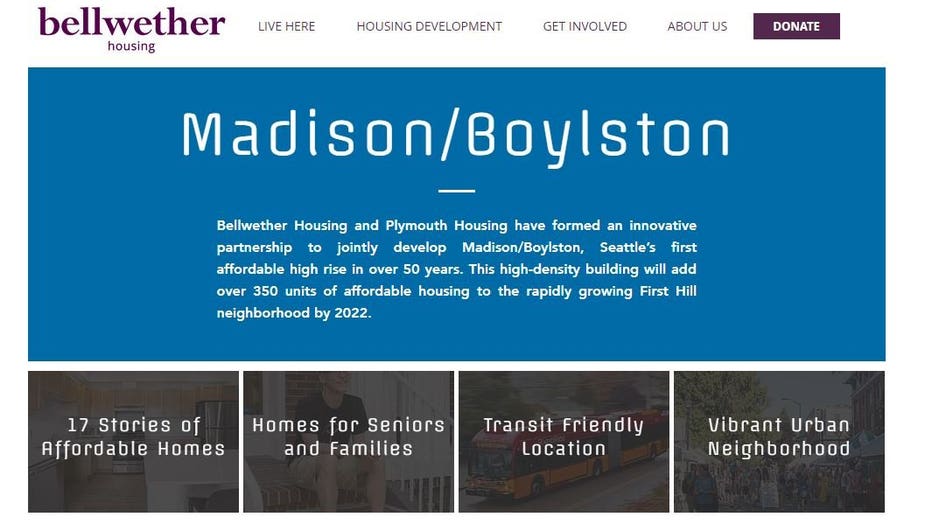 The project will include 253 two-to-three bedroom units for working families. Boyd says they'll specifically reach out to families with household incomes between $35,000 to $55,000 a year.  She says the rent will be less than half of market rate rents on First Hill.  So people who've called Seattle "home" their whole lives don't get squeezed out.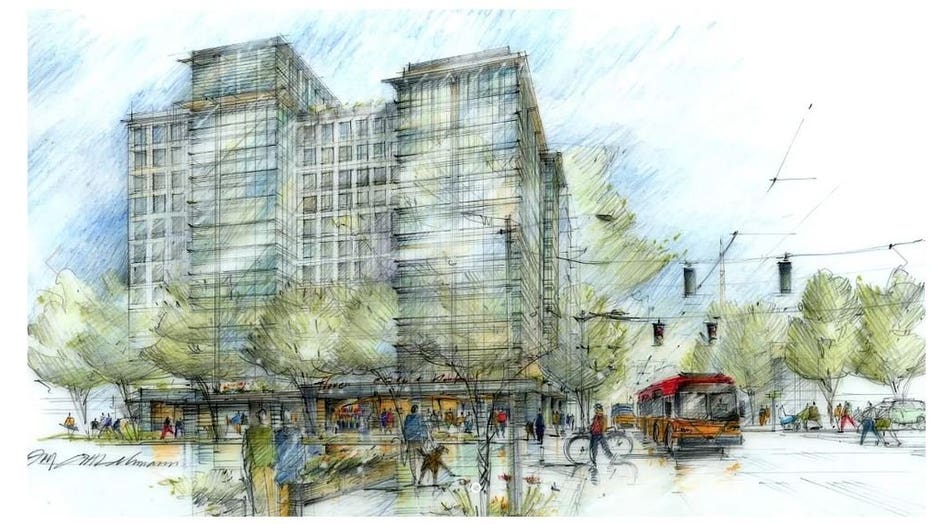 "Those are the folks who are driving an hour outside of just to get home every night to their families because they can't afford to live here," said Boyd.

The fundraising efforts will last over the next year-and-a-half, with plans to start construction by mid-2020.

Here is a list of affordable housing projects that will received funds from the King County Council in 2019:

$40 million to affordable housing projects located at or in the following:


$30 million for King County Housing Authority to preserve or acquire affordable housing outside Seattle, following the development of a plan.

$30 million to be allocated to projects around the County and competitively procured, following the development of a plan: