KFC: Don't be a chicken, try a drumstick corsage for your promposal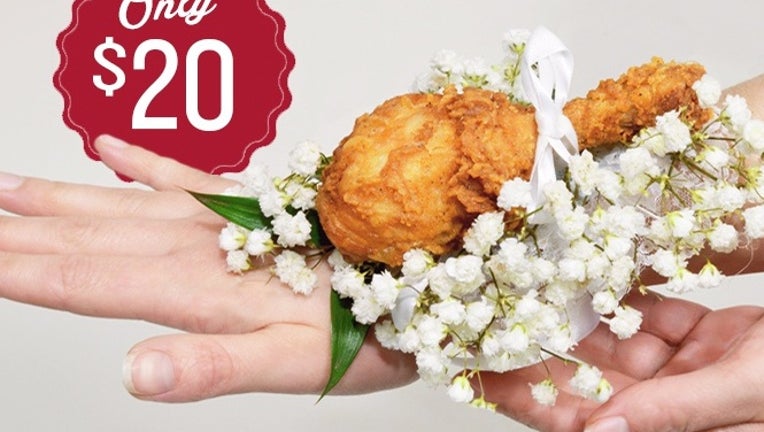 article


SEATTLE – Now THAT is a promposal.

KFC is now offering a drumstick surrounded by baby's breath for anyone not too chicken to give such a creation as a prom corsage.

The meaty accessory was created by a Louisville, Ky. Florist and can be ordered online for $20.




The company introduced the chicken corsage in a YouTube video April 9th.  But over the weekend some teens started actually taking to twitter to say they'd not only bought one, but given one.




The purchase will earn customers a $5 KFC gift check to customize the corsage with Original Recipe, Extra Crispy or Kentucky Grilled Chicken.