Kent School District apologizes to parents for not delaying school


KENT -- Parents in the Kent School District said they were upset officials did not delay or cancel school Friday because of the snowy weather.

Many neighboring districts closed or delayed by two hours, but Kent School District spokesman Chris Loftis says the decision to roll out as normal was made before 5 a.m. and at the time the roads looked pretty clear.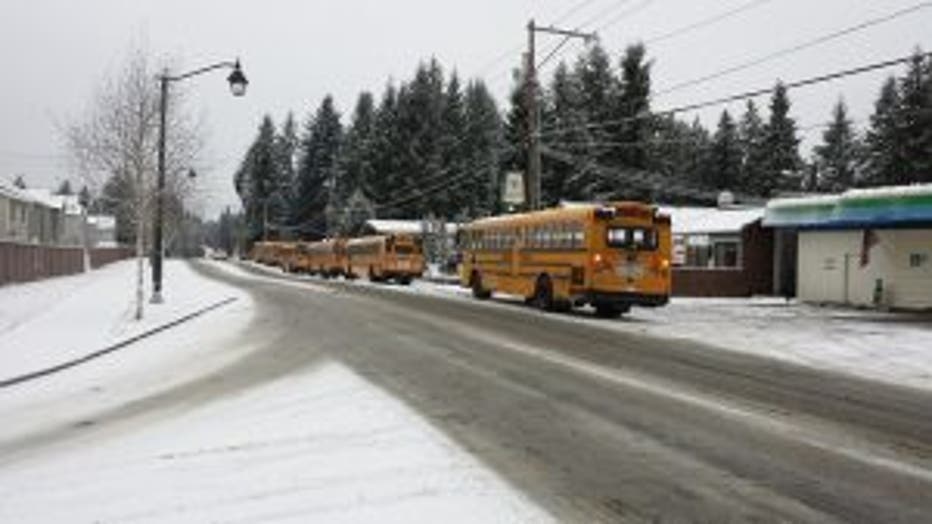 Loftis said it wasn't until about 6 a.m. that drivers and others in the area started reporting the weather worsening. At that point, Loftis said, it was too late to reverse the decision.

Frank Reed's son who is in middle school walked to his bus stop, but he waited for 30 minutes and then walked home because it never showed, Reed said.

Eric Hall said hedecided to drive his kids to school himself after his sons' bus didn't show, and says on his way he saw cars in ditches and kids walking blocks to school slipping and falling on the sidewalk.

The district reports three buses were involved in "fender benders.". Parents say many of the buses they saw didn't have chains.

Patrick Nelson in Covington said he saw multiple buses lined up on the side of the road by the Lake Sawyer Store who could not make it up a hill to get to their kids.  Q13 FOX News lso received an email from a teacher who said staff at her school could not get there on time.

Watch our story on Q13 FOX News at 4:00 and 5:00 to hear the district's apology and what they plan to do differently in the future.