Kent rape victim tells of terrifying attack: 'I hope they find him really bad'


KENT -- It was a morning she says she'll never forget.

"It was about 3:30 in the morning.  I was in my house just playing games, Xbox, and I got hungry so I went to walk to the store to grab some corn dogs," rape victim 'Carrie' said in an interview Wednesday.

It was a walk to the corner store she had made many times before.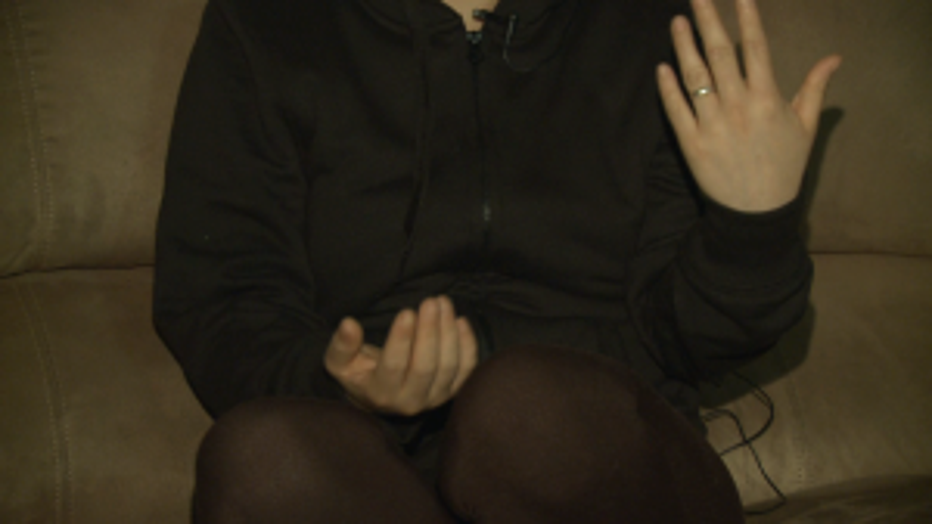 She asked that we protect her identity so we'll call her Carrie.

The attack happened near the corner of 30th Avenue South and South 240th Street.

Carrie says it was very foggy; she could barely see in front of her face. Then she saw the man that attacked her for the first time.

"He was coming toward me and he just told me to give him my cell phone and I said I didn't have anything, so then he just grabbed me and checked everything," Carrie said.

Carrie said she hoped the man only wanted to rob her -- but quickly knew she was in even more trouble.

"He told me if I looked at him, he would kill me and he was being really violent in telling me, you know, 'I'm going to kill you, I'm going to kill you' and then he just told me to sit down and I sat down and he never let me look at him or anything.  He didn't really talk or nothing ... just did what he did, then just left, walking, like nothing happened," Carrie said.

She managed to get to a phone and call for help.

Police searched the area but were unable to find the suspect.

Now Carrie will work with a police sketch artist, but because she saw very little of her attacker's face, getting something useful could be difficult.

"We do know his face was partially covered so we don't know how great of a sketch it's going to be, but this guy sounds pretty distinguishing as far as only being 5-foot-2, very slender.  He a black male, darker complexion with a camouflage jacket," Kent police detective Melanie Frazier said.

Whether the attacker is eventually tracked down through a sketch, the physical description or a witness, Carrie just wants the man caught so she can have some peace.

"When I'm alone by myself and I remember what happened, sometimes I try to not act, like, sad or anything, but when you're by yourself, it scares me a lot because I hear noises and I think, oh, it's that guy trying to come get me again. I hope they find him really bad," Carrie said.

Police hope someone may have seen something and will come forward. Plus, Crime Stoppers of Puget sound is offering a reward of up to $1,000 for information that leads to an arrest and conviction.

If you can help, call Crime Stoppers at 800.222.TIPS.