Video shows couple wanted in gruesome double murder in Kent: 'Help my daughter rest in peace'
Kent Police are asking for your help to identify a couple wanted for the double murder of Sharmayne Jackson and Sean Peoples at the Kent Valley Motel on Central Ave N. on January 31st at approximately 10:25 pm.
Both suspects are about the same height. Surveillance video shows them loitering in the area around the motel before the murders. They walked backed and forth along Central Ave N.
Detectives say the two suspects knocked on the door of a room at the motel and were let inside. The male suspect was wearing a backpack. The door remained open until screaming is heard. The door was then slammed shut, and a gunshot is fired.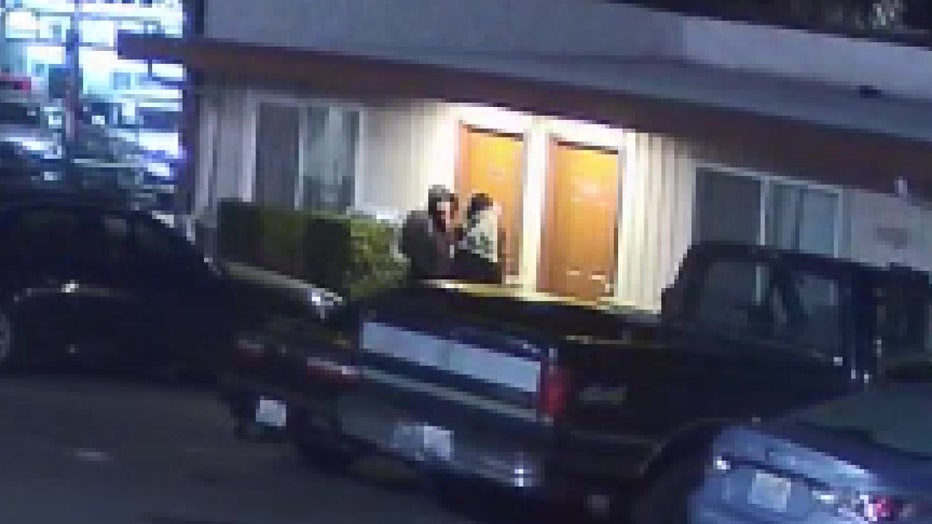 About six seconds later, two more shots are heard. Gunshots continued intermittently for about a minute before the suspects left the room. (Video above has been edited for brevity)
When the suspects left the room, the female suspect was carrying a bag or backpack that] she didn't bring with her. The male suspect was still wearing his backpack. After walking a short distance, both suspects started running.
Detectives believe the victims were robbed, but they have found nothing so far on either of the victims' phones to show that they were planning to meet anyone. Police are hoping someone has seen the couple around Kent and can help identify them.
"If this was a robbery, then what did you take from my daughter? She didn't have much to take," said Michelle McKnight who is making a plea no mother should ever have to make. "Help me, help my daughter rest in peace," McKnight said.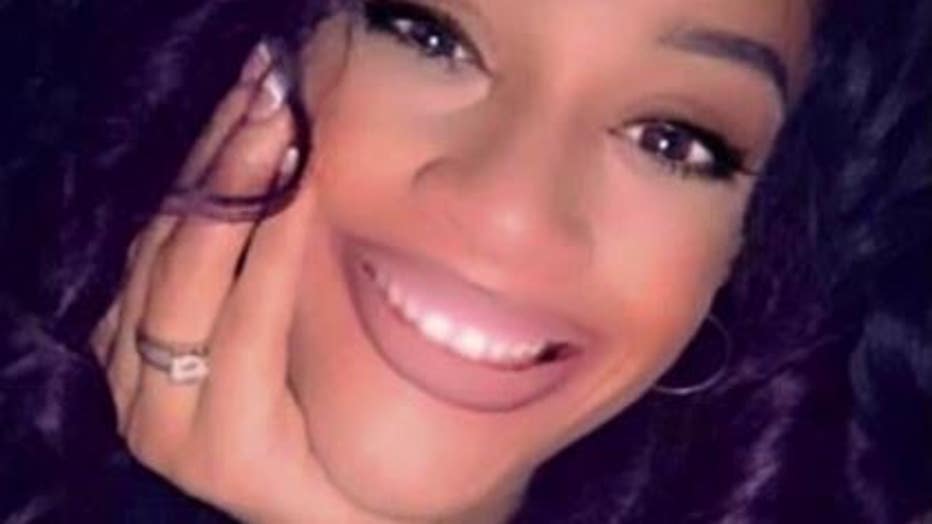 Sharmayne was a mother of two little girls ages 7 and 9. She moved from Anchorage to Kent in 2022 with the hope of getting clean. "She still so much life to live," McKnight said. "In my head, she was coming home. I had hoped she was coming home. She just needed to get past this."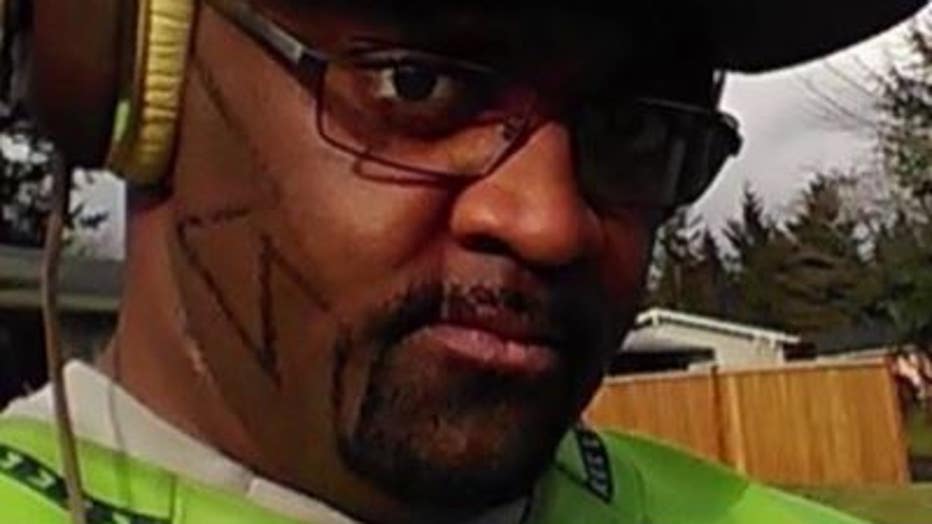 Sean Peoples was a father too. His daughter Seantrice is an only child. She says she's heartbroken, devastated and is hopeful the shooters are caught.
"Let's get these people off the street and help bring your town a little bit safer," McKnight said. "The closure will start when there's an arrest, but then we know it's a long haul after that to finally get to the justice part."
If you know who the suspects are or have any other photos or video of them, Crime Stoppers of Puget Sound is offering a $1,000 cash reward for any information that leads to an arrest in the case. You will remain anonymous when you submit a tip through the P3 Tips App that you can download to your cell phone for free by calling 1-800-222-TIPS (8477). You can also submit tips at P3Tips.com.
PREVIOUS COVERAGE: 'There has been a murder:' Police searching for suspect after 2 people killed in Kent motel
If you would like to speak directly with an investigator, call Kent PD Detective Wesson at (253) 856-5926.