Kelcey Gornowich charged with Murder 2nd Degree; blames victim for walking into fatal shot
SEATTLE -- King County Prosecutors have charged Kelcey Gornowich aka 'Loki' with Murder in the 2nd Degree.

According to court charging documents, Gornowich admitted to Renton Police that she shot 27-year-old Rylee Russell Marks in the chest with a pellet rifle used for hunting on February 16, 2020.   Prosecutors say  'Loki' was frustrated and angry that Marks was being loud and would not leave a homeless encampment camp where she was staying on 89th Ave S in Renton.   When questioned by Renton Police Det. Tracie Jarratt, court documents show 'Loki' confessed to firing once at Marks to his left, once to his right and then blamed him for walking into the fatal shot which struck him in the chest.

Marks was born with Cerebral Palsy and had difficulty controlling the right side of his body. 

Witnesses to the shooting told police in recorded statements that Marks was yelling and being loud but that was his normal behavior.  They described seeing Gornowich  standing in front of her tent, firing several shots toward Marks which appeared to hit near his feet while asking him to leave.   When he refused, one witness told detectives in an that Gornowich reloaded the pellet rifle, pointed it directly at Marks and fired the fatal shot.   They said Marks appeared to get angry, leaned over to pick up his belongings and then clutched his chest before falling to the ground.

Renton PD officers responded to a 911 call for help and located Marks laying on the east side of a firepit.  He was unresponsive and had no pulse.  Officers performed CPR but could not revive Marks.

'Loki' left the scene and remained on the run from law enforcement for more than two weeks until she was caught in Tacoma thanks to a Washington's Most Wanted viewer tip to Crime Stoppers of Puget Sound.

Detectives obtained a search warrant for 'Loki's tent and recovered a Daisy Powerline 1000 Pellet Rifle and a container of Crosman Brand Premiere Destroyer .177 Caliber 4.5 millimeter lead pellets with a pointed tip.   They matched the pellet recovered from the victim's chest.  They are described by sellers online as 'Pointed pellets designed to penetrate. They are a good choice for varmints at medium range since they penetrate thicker hair and hides'.

'Loki's criminal history includes Attempt to Elude in 2015 as well as misdemeanor convictions for Criminal Trespass 1 in 2018, VUCSA Solicitation (Drugs) in 2014 and Theft 3 in 2011.

Bail has been set at $1,000,000.

CAPTURED -- Monday, March 2, 2020

Renton Police say Kelcey M. Gornowich aka 'Loki' was arrested earlier tonight.   Acting on an anonymous Washington's Most Wanted viewer tip to Crime Stoppers of Puget Sound, a Tacoma Police officer spotted her in a parking lot of a Rite Aid on Pacific Avenue and took her into custody without incident.

Gornowich was transferred to Renton Police custody and booked into the King County jail on investigation of Homicide.  She is being held without bail.

Gornowich is WMW Capture #1143.

RENTON -- Police are asking for the public's help to find 30-year-old Kelcey M. Gornowich aka 'Loki' pictured in the photo montage.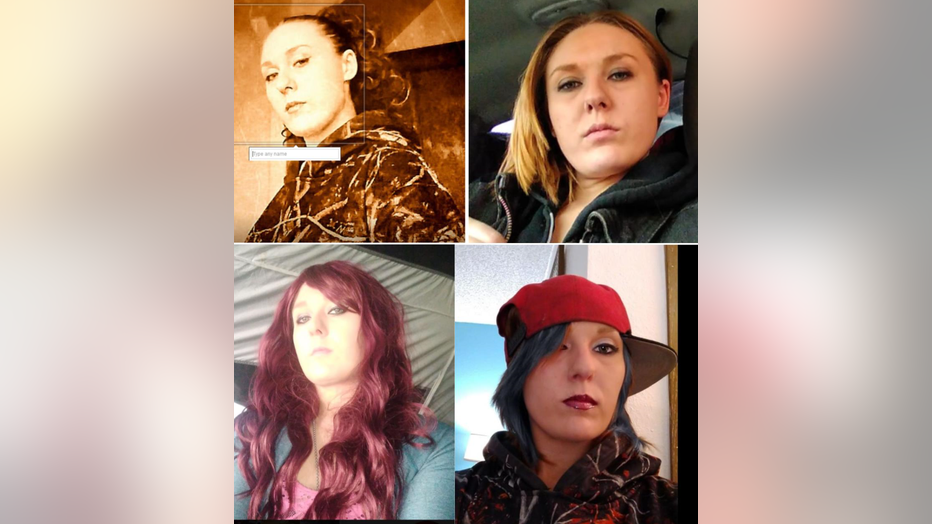 30-year-old Kelcey M. Gornowich aka 'Loki' is 5'8" 135 lbs with blue eyes but she frequently changes her hairstyle and color


Detectives say they have identified 'Loki' as a suspect in a homicide that occurred on Sunday, February 16 around 12:25 p.m. at a Renton area transient camp in the13200 block of 89th Avenue South.


Police say she shot 27-year-old Rylee Russell Marks in the chest following an argument. Officers administered CPR but Rylee did not survive.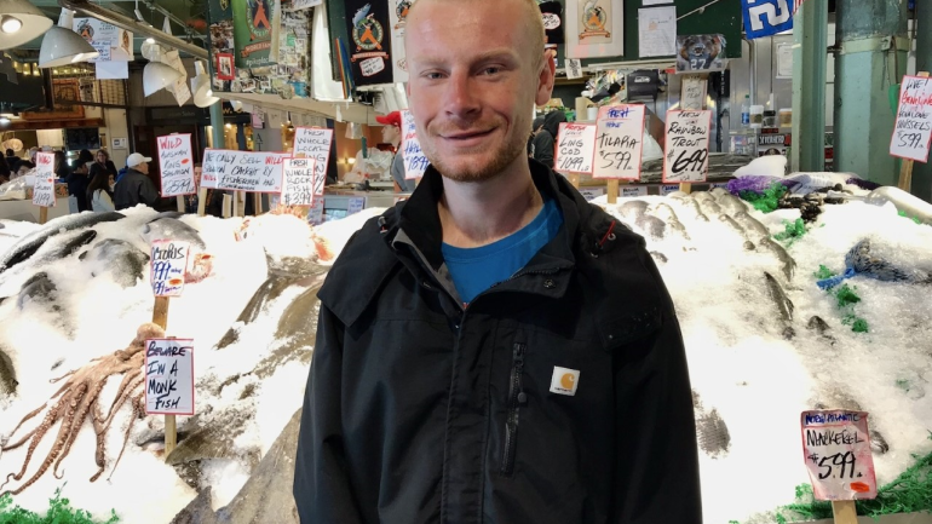 27-year-old Rylee Marks was shot and killed on Sunday, February 16 in Renton


His mom says Rylee had Cerebral Palsy. "I'm completely broken-hearted about him. He was a good person," said Kathy Nevi. Her emotions range from crushing grief to anger right now. "You don't shoot somebody in the middle of their chest on accident. If you do shoot somebody in the middle of the chest, you stay there and call 911. That's pure cold blooded murder," said Nevi.

She took Rylee's photo at the Pike Place fish market last year. "He had such a great sense of humor," she said.

His mom says Rylee had a rough childhood growing up because he didn't fit in with some kids because of his disability. When he got older, he found a group of skateboarding friends in downtown Renton that he loved fiercely and vice-versa. They were like his family.

"Rylee was the most genuine person I've ever met. He was always going out to stick up for his friends and try to make us laugh. He was seriously hilarious and one of a kind. I can recount so many memories of just running around with him and hanging out by the river just laughing and having fun," said Felicia Toles. "He was such a core part of our group. It really won't be the same without him."

'Loki' is known to frequent transient camps in the Renton area but she could be anywhere. She is 5'8" 135 lbs with blue eyes but she frequently changes her hairstyle and color. 

If you see her, please call 911. If you know where detectives can locate her, Crime Stoppers of Puget Sound will pay you a $1,000 cash reward. It is anonymous. Tips MUST be submitted through the hotline at www.P3Tips.com or through the P3 Tips App on your cell phone. The reward is only paid for tips received by crime stoppers, not tips solely provided to police. If you call 911, immediately submit a crime stoppers tip and note that info about calling 911 in the tip.