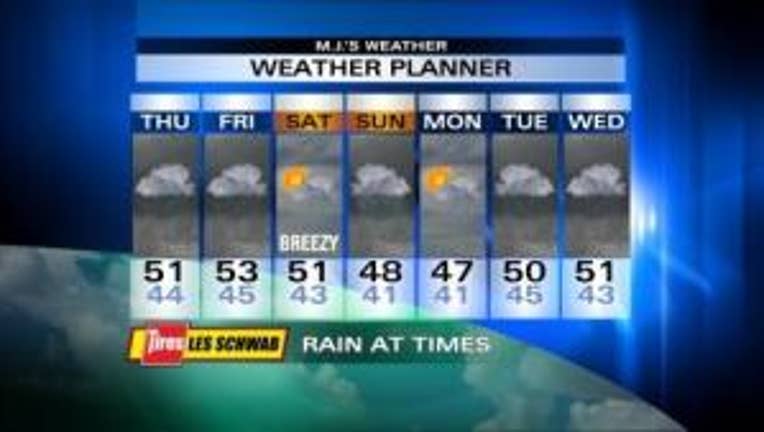 There is a low pressure trough circulating offshore that is going to spew bands of rain over the area for the next few days. We've got one coming through for the morning commute, then things taper off this afternoon. Another one comes through tomorrow and on throughout the weekend. Expect rain at times and breezy-to-windy conditions to the north and on the coast. There will be mountain snow at times as well, but the snow level remains above pass level. However, know that the passes can freeze at the surface, so travel could be dicey. Saturday looks showery and breezy. Sunday looks wetter than Saturday. Temps remain a little above normal, topping out in the low 50s. Monday could be dry, but there will probably be a few showers. More steady rain returns Tuesday -- keep the rain gear handy.

Viewer photos of the day . . .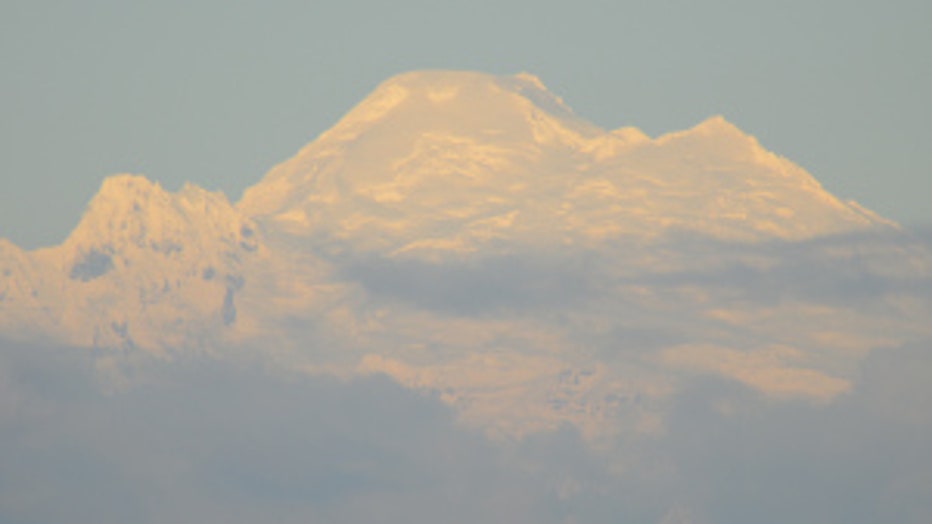 Mt. Baker covered in snow. From Kevin on Camano Island.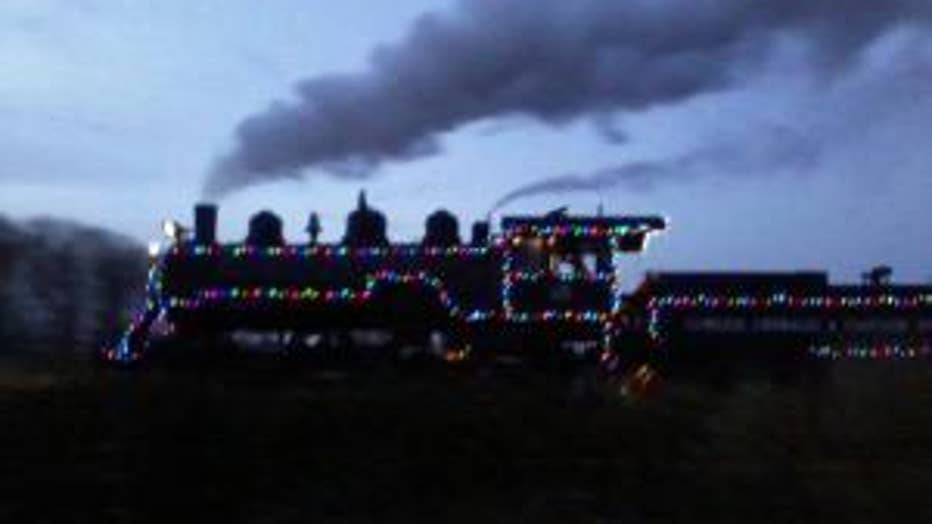 Steam train that goes by Cindy's home in Adna -- decked out for the holidays.