Kayaker dies after Green River accident


KING COUNTY -- Two kayakers were pulled out of the fast-moving Green River Sunday afternoon.

One of the kayakers, a 45-year-old Seattle woman, died at a King County hospital Monday after spending much of the night in critical condition. The other was uninjured, officials said.

According to the King County Sheriff's Office, the 45-year-old woman went through a difficult run and lost her way. She plunged into the water for several minutes. Friends kayaking near her were able to get the woman out, but realized she wasn't breathing. She was taken to the hospital.

Minutes later, a first-time kayaker was heard calling for help. Emergency personal arrived on the scene, but the man was able to pull himself to the shore.

Emergency personal said a helmet, life-jacket and always kayak in a group. According to more than one experienced kayaker, the Green River is not for novice sportsman. Especially after heavy rain and fast snowmelt.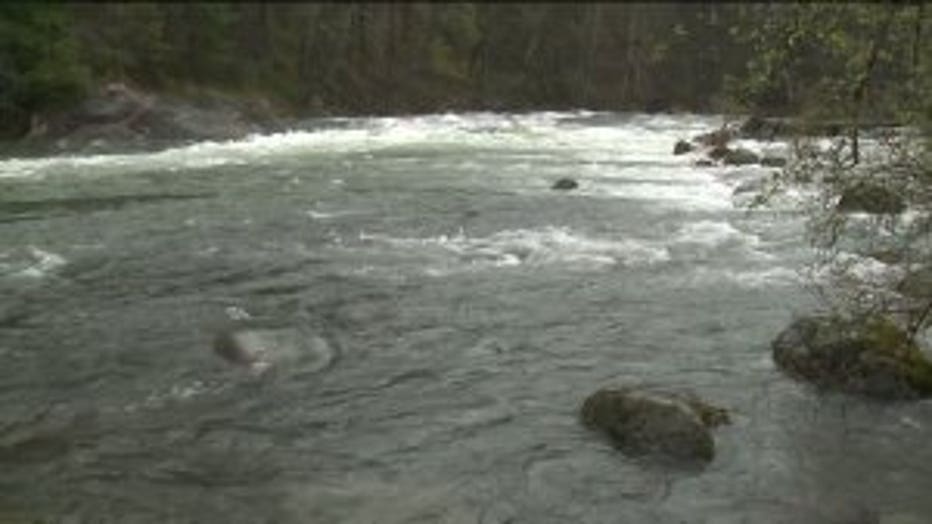 "It's right at the max level where if you get any higher, it's not runable," kayaker Chris Ammons said. "You just don't want to even go out. We've had a lot of rain the past few days and river flow has really picked up."

King County Sheriff's Deputy Charlie Akers issued a warning to all enthusiasts thinking of braving a raging rivers.

"We just ask people to think about it before you go out for the joyride, that adrenaline rush, really think about it because bad things do happen," Akers said.