Katy Perry at Super Bowl news conference: 'I'm just here so I don't get fined' (VIDEO)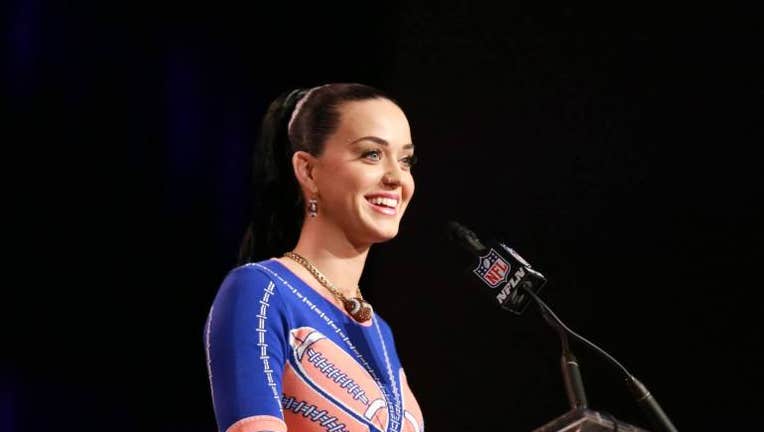 PHOENIX -- Katy Perry is a 12!

The singer revealed Thursday that she is a fan of Russell Wilson and will be rooting for the Seahawks.

Perry said her Super Bowl halftime performance will make you "Roar" — with animals. She told reporters that her performance Sunday will include "a lion and sharks."

At one point during the news conference, a reporter asked her if she had her eye on any players this week.

Her reply: "I'm just here so I don't get fined."

https://vine.co/v/OtmnX3jq0lh

Perry, 30, said she feels blessed to perform on the Super Bowl stage "at such a young age." She said she enjoyed past Super Bowl performances from Beyoncé and Madonna, and what she adds "is some lightheartedness."

Lenny Kravitz will join the pop star at the University of Phoenix Stadium in Arizona. Perry said her performance will also include an "old school" female singer.