SEATTLE -- Ask anyone who knows me and they'll tell you I'm kinda in love with apps. The sheer width and breadth of offerings that an app store provides is, in a word, inspiring. And while I believe everyone should take a day (or ten) to discover their own must have apps these are mine.
Flight Aware - iPhone, Android (Free)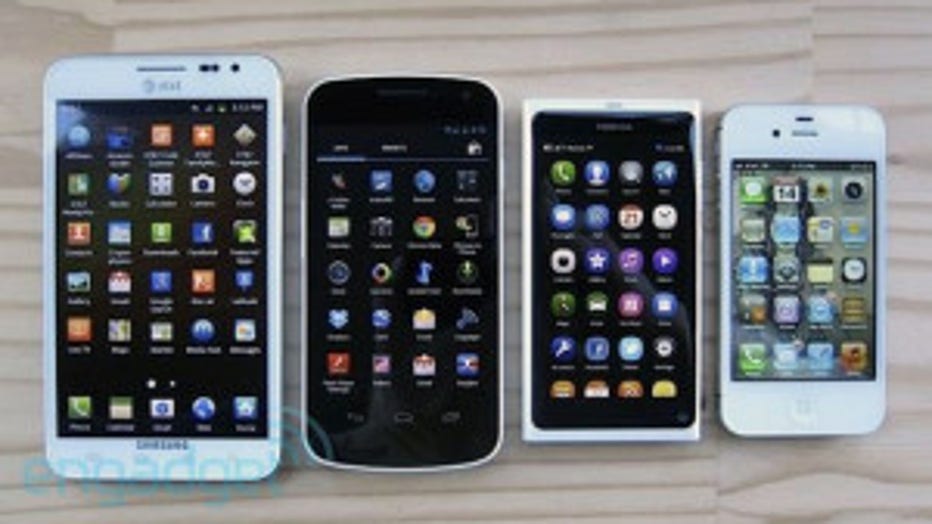 My first pick is a travel app that has saved me a time or two, its called Flight Aware and it shows current airport conditions and tracks flights in real-time. For my money the coolest feature is the spot-on-ness of the ETAs, see Flight Aware gets their information directly from the FAA's Aircraft Situational Display - a fancy program which allows you to see the real ETA. Many times airlines will inflate their arrival and departure times so that even if they are a bit late on either end they can claim to be on-time. Get Flight Aware and spend less time waiting at the airport - yahooo!
Amazon.com - iPhone, Android, Windows Phone (Free)
Amazon.com is the largest online retailer in the world - so why not harness that power on your phone? The Amazon.com Mobile app won't just suggest things based on what you've already bought, but the search function allows you to price compare your favorite products wherever you go. I like using it at the grocery store or the mall. Say you find a pair of shoes that you just have to have. You can type the name, take a picture, or scan the barcode of the box and presto - you can find out what the prices are online of that very same pair - perhaps saving you some moolah in the process.
TurboScan - iPhone, Android coming soon ($2.99)

Now these next couple apps are some that I wish came installed on every new smartphone - might save us all some time and money. First, if you're like me you don't always have access to a scanner - not a big deal until you have to scan and send receipts for reimbursement or perhaps you forgot to sign a permission slip for your kids field trip - that's when a portable scanner can really save the day. Have no fear - TurboScan is here! With the SureScan 3x it uses your phone's camera to take three pictures of the document so I can get the most spot on measurements and then it creates a jpeg, pdf, or saves it to your phone's camera roll so you can email quickly and easily.
Dropbox - iPhone, Android, Windows Phone, Blackberry, Kindle, and iPad (Free)

Then there's Dropbox  - a great tool for people who might have used up the space on their phone taking copious selfies...Why not try a cloud based storage system? Its kind of like a storage unit for your digital stuff - you don't have to take up space on your current device but you don't have to get rid of anything either - plus you can access and share the contents at any time.
Wifi Finder - iPhone, Android (Free)

Finally feast your eyes on what could be the most important tool in this must have app arsenal: Wi-fi Finder. It uses your phone's built in location services to detect the free and pay wi-fi hot spots. You can also search free hotspots worldwide and download the information to your phone so you can access it offline. This one is great for traveling especially out of the country where roaming charges can drive your bill into the stratosphere.
These are just some of my top must-have apps - how about yours? Email me at Kate@Q13Fox.com and let me know which apps you just couldn't live without.