K9, patrol plane lead to arrest of suspected car thief who ran from police, hid in the woods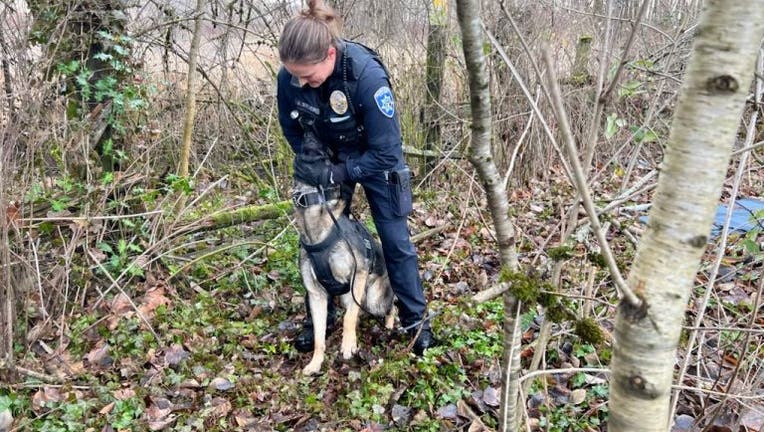 article
EDGEWOOD, Wash. - A man suspected of stealing a car and then leading police on a chase with it has been arrested after a K9 and Washington State Patrol airplane were able to lead Pierce County Sheriff's deputies to his hiding spot. 
Deputies responded to a call about a 'suspicious' white Range Rover that was parked but running at the intersection of 20th St. E and 88th Ave. E in Edgewood for several hours. When they arrived, they found a man passed out behind the wheel.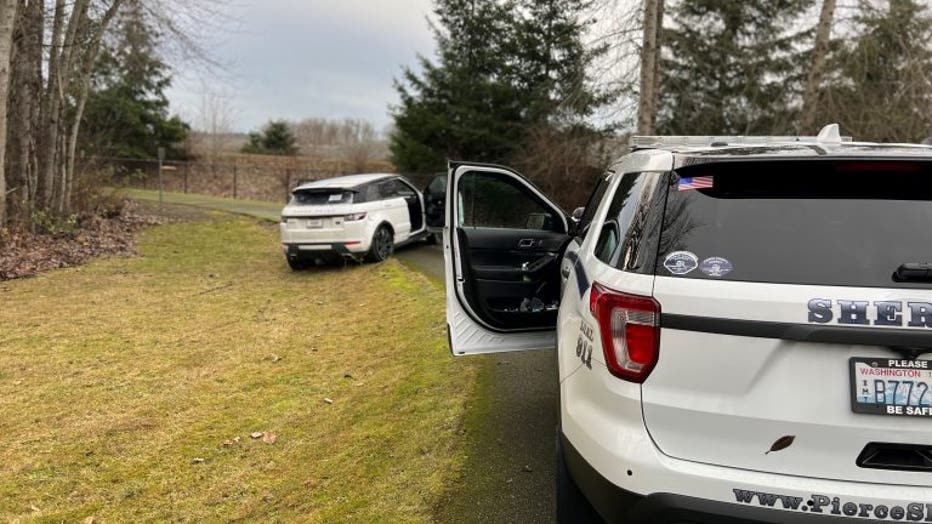 Photo from the Pierce County Sheriff's Department 
According to deputies, the man suddenly woke up and sped off in the vehicle. He then allegedly drove through several yards before stopping. Deputies tried to get him out of the car, but he sped off again, ramming a Milton Police patrol car in the process, according to the Pierce County Sheriff's Department (PCSD).  
The suspect was able to make it to the Puyallup Recreation Center parking lot before ditching the car and running into a wooded area and hiding, according to PCSD. 
Washington State Patrol's airplane flew above and was able to locate the suspect in the woods.
K9 Axel with Tacoma Police tracked him to his hiding spot. He was then arrested. Before he was taken into custody, he was taken to the hospital for injuries he got when K9 Axel took him down. 
Once he is medically cleared, he will be booked into the Pierce County Jail for first-degree assault, eluding and possession of a stolen vehicle.
A blood test is pending to see if the suspect was under the influence of drugs or alcohol, according to deputies.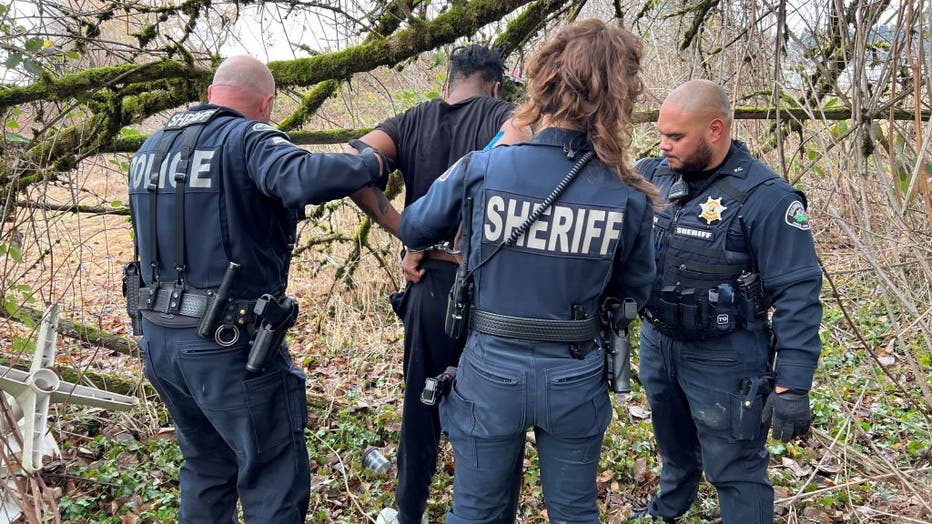 Photo from Pierce County Sheriff's Department