K-pop group 'cignature' makes long awaited comeback with "My Little Aurora"
Just over a year since their last album, K-pop girl group cignature has returned with a new mini album titled "My Little Aurora".
cignature, of J9Entertainment, a subsidiary of C9 Entertainment, debuted in 2020 with the title track "Nun Nu Nan Na."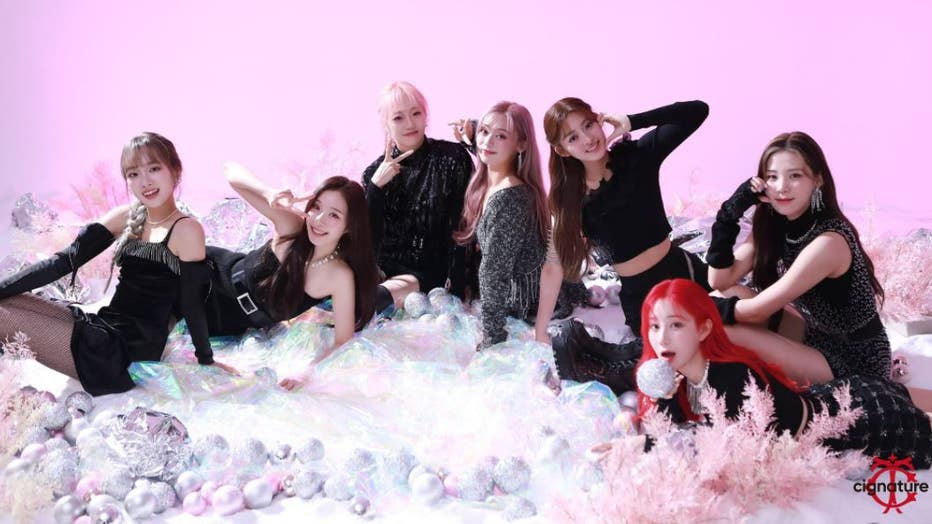 C9 Entertainment is also home to boy groups CIX and EPEX.
None of C9's groups fade into the background of the K-pop industry with their unique sounds and concepts.
While a year-long hiatus may not sound like a long time for western artists, in the world of K-pop, dozens of new groups have debuted in that time. cignature's dedicated fanbase called "SignFans" continued supporting the members online, patiently waiting for what was next.
RELATED: K-pop boy group EPEX, back with fourth EP 'PRELUDE OF LOVE CHAPTER 1,' answers fan questions
cignature's last album, "Dear Diary Moment" was released in 2021.
When asked about this long-awaited comeback, member Dohee says, "It's been about a year since our last comeback, so it was very nervous yet exciting. I was most excited about seeing our fans in person with this album, so I can't wait to meet them all."
Seline describes the album by saying, "This album's concept is really accentuating our fresh side."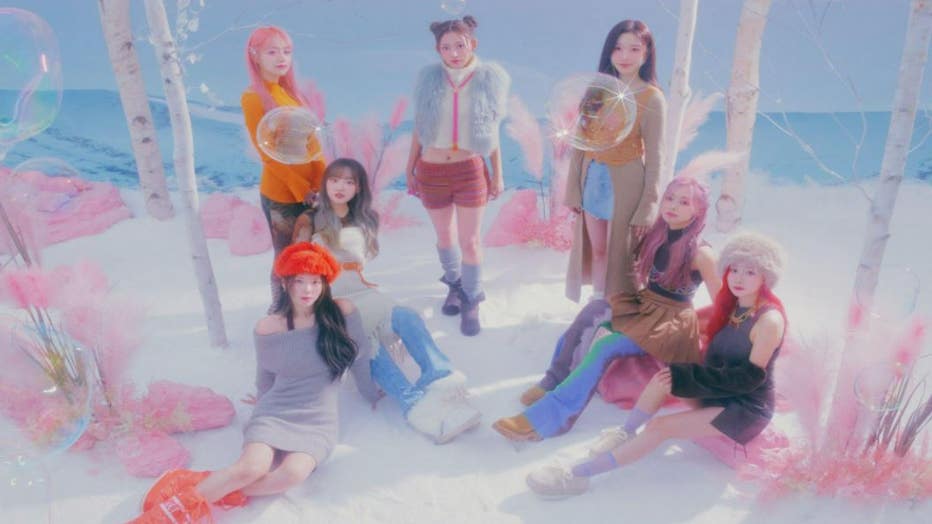 The title track, "AURORA," is a bright and energetic song the members say they can have fun performing.
cignature's leader, Chaesol, says this track isn't unfamiliar to them.
"We actually heard this song about three years ago, and I think we all simultaneously had the same thought and fell in love with the song. We just wanted to perform that song so much," she says.
The music video for "AURORA" is on track to become their most viewed music video since debut, with over 9.6 million views. The last title, "Boyfriend," is currently in the lead with 10 million.
RELATED: K-pop group CIX answers fan questions after dropping new album 'OK' Episode 1 : OK Not'
The members are hopeful for the new year and say they hope fans, and themselves, can be happy.
"My biggest goal for 2023 would be doing 'AURORA' promotions with members in healthy conditions. I also hope to show good performances for our fans and continue releasing and promoting for a long time," Chaesol says. 
While Semi says, "I hope to meet more fans in person instead of online, and I wish more people would discover cignature and listen to our songs a lot."