Justice Dept. lawyers meet with Seattle officials over SPD reforms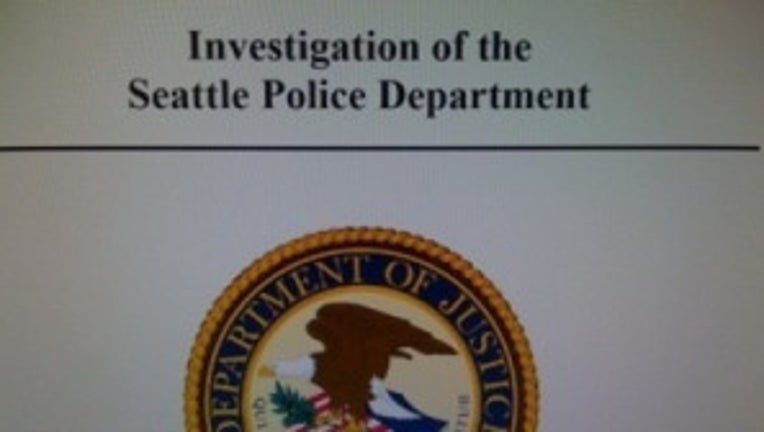 Talks were under way Wednesday between Seattle city officials and attorneys with theU.S. Department of Justiceto discuss reforms within the Seattle Police Department.

The DOJ and the city officials were trying to reach agreement on how best to implement the 31 reforms called for in the departments' recent report on the SPD. The DOJ recommended the reforms after an eight-month investigation into SPD's use of force.

The DOJ investigation began last March after several high-profile allegations of excessive use of force were caught on videotape and went viral on the Internet.

In their report, investigators found that SPD engaged in a pattern or practice of excessive force that violates the Constitution and federal laws.

To create lasting reform, the report continued, SPD must develop and implement new force policies and protocols, and train its officers on how to conduct effective and constitutional policing.

In addition, SPD must implement systems that ensure accountability, foster police-community partnerships, and eliminate unlawful bias.

Mayor Mike McGinn released a statement about Wednesday's talks:

"The purpose of the meeting was to continue the city`s commitment to working with the Department of Justice to implement reforms outlined in their report. We have put together a working group from council, law, the mayor`s office and the Seattle Police Department to move forward together in addressing the Department of Justice`s report.