Justice Dept. investigation: SPD guilty of 'excessive force'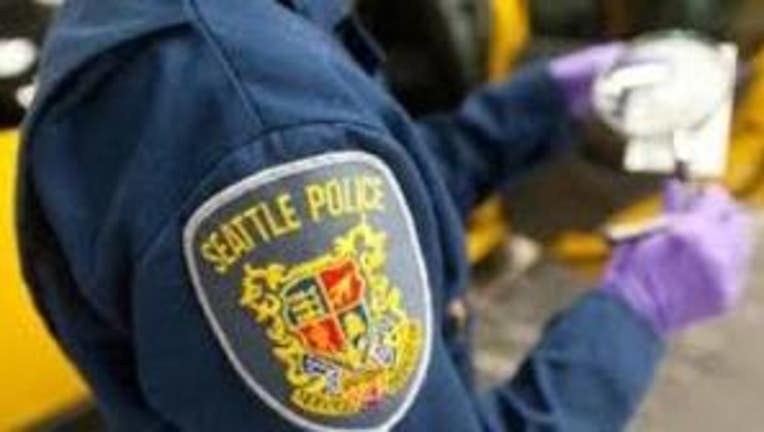 article
The Justice Department announced its findings Friday morning after concluding an 8-month investigation of the Seattle Police Department. They found that SPD "has engaged in a pattern or practice of excessive force that violates Constitutional and federal law."

Systematic failures in oversight, training, discipline, and other major departmental function are to blame, the report stated. In a statement, the Justice Department said "a number of long-standing and entrenched deficiencies have caused or contributed to these patterns or practices of unlawful or troubling conduct."

For instance, among 1320 "use of force" reports filed between January 2009 and April 2011, only five were referred for "further review" within the department.

At a press conference Friday, U.S. Attorney Jenny Durkan was clear about the report's conclusions. "When officers used force, it was done in an unconstitutional and excessive manner, nearly 20 percent of the time," Durkan said.

The report states that in 57 percent of instances when officers used weapons such as batons, flashlights and pepper spray, they did so either too quickly or too excessively. It found that officers tend to escalate situations when arresting people for minor offenses, especially when the encounters are with people who are mentally ill or under the influence.

Seattle Police Chief John Diaz stands by his officers and the Department. "I take it personally when they say the Seattle Police Department is broken," he said. "I will tell you the Seattle Police Department is not broken."

"I am proud of the men and women of this department," Diaz said. "I am proud of the work they do.  Every day I put them out in harm's way they go out there and they keep this city safe.  It's one of the safest cities in the country and it's because of the work they do every single day."

Investigators did not find that SPD engages in "discriminatory policing" but raised concern that some policies and practices could result in discrimination. The report also stated that SPD's practices can make it difficult to build trusting relationships with minority groups.

According to the Justice Department press release, SPD has already begun to enact some of the changes suggested in the report. Throughout the investigation, SPD was fully cooperative.

"The Department of Justice findings confirm what many, including myself, have believed for some time—our police department can do better," City Councilmember Tim Burgess, a former SPD officer said in a statement.

Burgess called for major changes, which appear to be unavoidable in the department. However, it may be a long process.

"The solution to the problems identified within the Seattle Police Department will require strong and consistent leadership along the chain of command, effective training and policies, and vigilant oversight," U.S. Attorney of the Western District of Washington Jenny Durkan said.

The Justice Department started its review of Seattle police about a year ago after several high-profile cases, including the fatal shooting of unarmed woodcarver John T. Williams in August 2010 by a Seattle police officer.

Friday morning, the Seattle Police Department released its 2010 Use of Force Report, outlining the number of times officers used force and the nature of those interactions. Use of force incidents were up by 2.6 percent in 2010 compared to the previous year, but down by more than 30 percent compared to 2006.

Additionally, DOJ investigators found that more than 800 officers did not use force last year. Further, 44 officers acounted for 30 percent of all use of force cases.

Chief Diaz is confident the SPD can change. "We will look through every rock to ensure that everything that we are doing continues to improve this department. The DOJ has a number of recommendations. Any one of them that I can implement we're going to implement, and we will continue to work collaboratively with them because it's important for them to know that this is a department that continues to improve and learn."