Jury: Snohomish School District must pay stabbing victims $1.3 million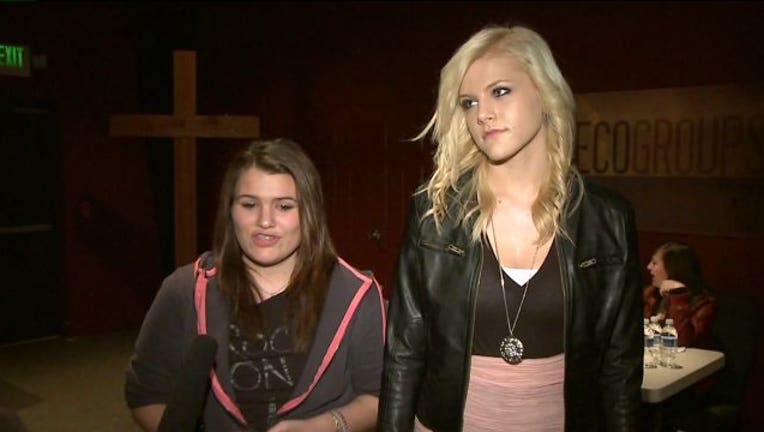 article


SNOHOMISH -- A jury this week said the Snohomish School District must pay $1.3 million to settle claims of negligence following the stabbing of two Snohomish High School girls by a mentally unstable classmate on Oct. 24, 2011.

A female student brutally attacked April Lutz and a friend, both 14 at the time, in a Snohomish High School bathroom, stabbing Lutz 13 times with a homemade weapon fashioned from a butcher knife . The assailant turned on Lutz's friend when she intervened to rescue Lutz, also stabbing her.



Lutz's heart stopped three times on the way to the hospital from a knife blow that pierced her heart, leaving her in critical condition, and her friend sustained severe wounds to her back and arm that required many stitches.

The victims' families filed a lawsuit against the Snohomish School District in June 2012, alleging that the district failed to take steps to prevent the attack despite obvious signs that the assailant posed a danger to other students and had a history of violent behavior.

According to school records, as early as April 2011, the assailant confided in a school counselor that she was having repeated violent fantasies of injuring and killing people. The lawsuit states that the district expelled her from school after she threatened to kill a friend's boyfriend by stabbing him. After five days of outpatient mental health treatment, the assailant was allowed to return to school in early May, the complaint states.

"April and her friend were attacked in what parents and students are led to believe is a safe place – their high school – and the verdict proves the school district patently failed to take the most basic common sense precautions to protect the girls from a foreseeable danger," said Sim Osborn, an attorney representing Lutz. "All of the warning signs were there, but no one opened their eyes, communicated with one another or took steps to safeguard students from a deeply disturbed classmate."

The assailant was charged with first-degree attempted murder and second-degree assault, and in March 2012, she pleaded guilty to charges for which she will serve 13 years in incarceration. Other parties named in the suit, including the mental-health facility and the attacker's parents, elected to settle out of court.