Judge to accused Fort Hood shooter: You can't plead guilty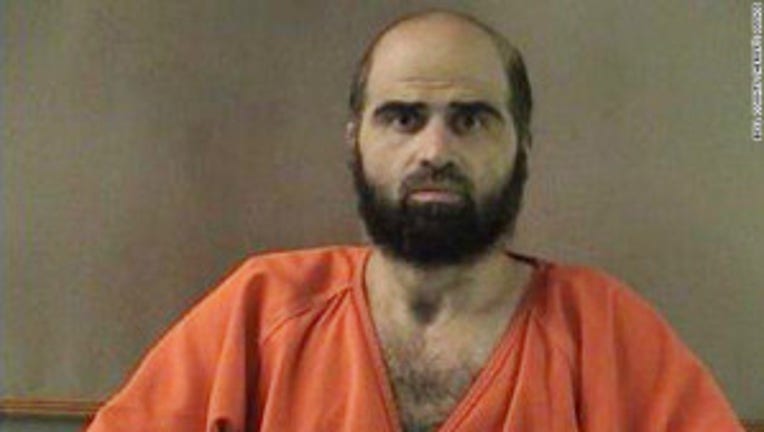 FORT HOOD, Texas -- The judge in the court-martial of an Army psychiatrist charged in a deadly shooting spree on a Texas military base rejected three options presented by his lawyers under which he would plead guilty and ordered the trial to begin in May.

Maj. Nidal Hasan is charged with killing 13 people at Fort Hood in November 2009, called the worst incident of its kind on a military base.

Col. Tara Osborn on Wednesday ruled that pre-trial publicity around the case would not unfairly prejudice a jury and set the start of jury selection for May 29. Testimony is scheduled to begin July 1.



Hasan's lawyers filed motions indicting that he was willing to plead guilty under three scenarios. Details of the proposals were not immediately clear.

But Osborn turned them down, saying it would be tantamount to admitting guilt to a capital offense, which is not permitted under military law.

Hasan, who was paralyzed from the waist down in an exchange of gunfire with police, appeared bearded and thinner when he arrived for the pretrial hearing in a wheelchair.

The attack that resulted in murder and attempted murder charges against him occurred at the post's processing center, where soldiers were preparing to deploy to Afghanistan and Iraq.

For more on this CNN story, click here.