Judge denies defendant's motion to withdraw guilty plea in Nicole White murder case


TACOMA, Wash. -- A judge on Wednesday denied a motion by defendant Jonathan Harris to change his guilty plea in the murder of Nicole White -- a Pierce County mother of two who was beaten to death and whose tarp-wrapped body was dumped down a ravine near Graham last summer.

"For him to pull this today is just, are you kidding me?" said Dana Johnson, Nicole White's cousin, outside the Pierce County court. "Just drag us through this (ordeal) some more."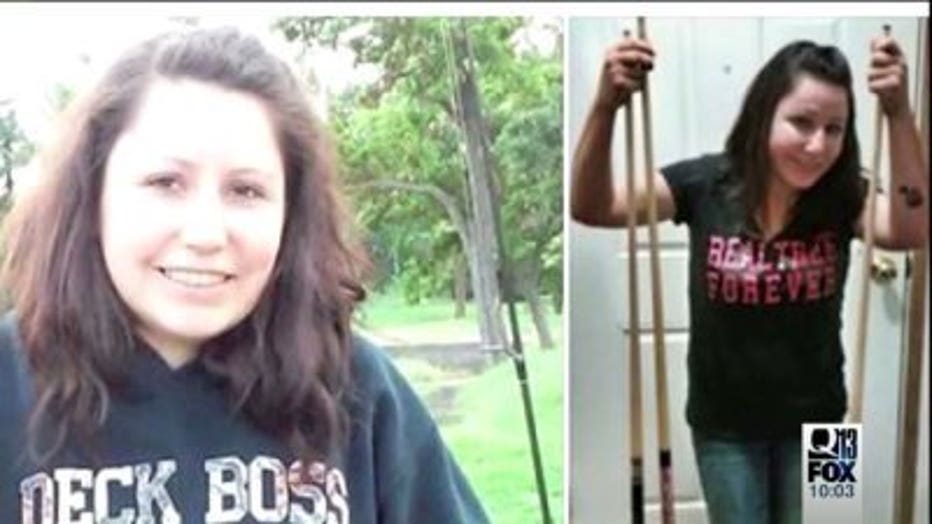 Nicole White, a mother of two, was beaten to death in June 2015.


Prosecutors said White, 28, was stomped to death by Harris, then 29, after the two went on a date at a Spanaway bar on June 6, 2015, and then returned to Harris' home, where she was killed.  When she wasn't heard from, White's family reported her missing.  An intensive search for White went on for two weeks before her body was found on June 20 in the woods near Kapowsin in Pierce County.

Police arrested Harris for the murder, and he pleaded guilty to second-degree murder.

On Wednesday, Harris entered the courtroom without his attorneys, as he had fired his lawyers and was representing himself. He asked Judge Susan Serko for permission to withdraw his guilty plea in the case.

Harris said one of his defense attorneys pressured him into pleading guilty in the murder of White or spend decades behind bars -- something, Harris said, that he took as a threat on his life.

"He did not threaten to kill you, but he threatened you would spend the rest of your life in prison?" asked prosecutor John Sheeran.

"That's pretty much killing you," Harris replied.

Harris said he is not guilty of murder and doesn't know how White died.

"You beat the woman to death and you're telling this court that you were not mad at her?" Sheeran asked at one point.

"No, sir, I wasn't," Harris responded. "We had an argument, it got out of hand. And I did not beat her to death."

Judge Susan Serko told Harris that he doesn't have any evidence to prove malpractice on the part of his former lawyers, and thus cannot withdraw his guilty plea.

"You are not credible, frankly, in the statements that you've made today and in your motion and I'm denying the motion to withdraw," the judge said.

White's family looked relieved hearing the judge's decision.

"Nicole's up there, happy. I know she's looking down on us and clapping and rooting for us."

Harris could spend more than 25 years behind bars, sentencing is scheduled for September.