Judge: Death penalty notice to stay in Carnation murder case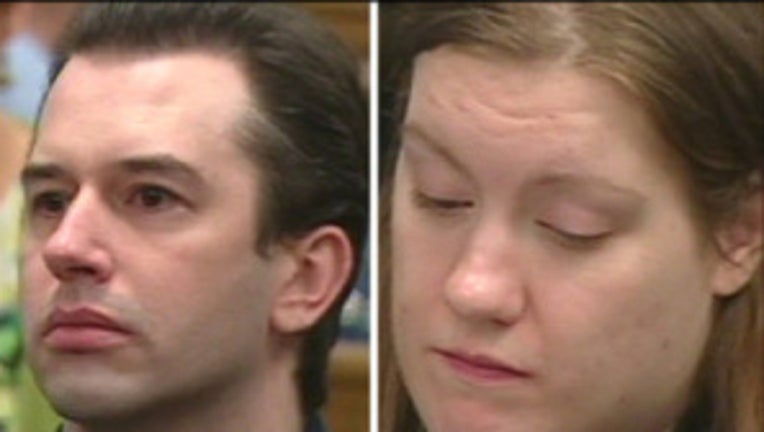 SEATTLE -- A judge has decided to let the prosecutor's death penalty notice stand in the case of Michele Anderson and Joseph McEnroe, accused of killing six members of Anderson's family in Carnation on Christmas Eve 2007, the court announced Monday.

The defense had asked Judge Jeffrey Ramsdell to dismiss the King County prosecutor's death penalty notice on the grounds the death penalty is unconstitutional.

The notice means the jury, if it convicts the defendants, can consider the death penalty as punishment. The murder trial is scheduled to begin May 4.

Ramsdell held a status hearing on the defense request to dismiss the death penalty notice last Wednesday; the court announced his decision Monday.

Anderson and her ex-boyfriend, McEnroe, are charged with killing Anderson's parents, Wayne Anderson, 60, and Judith Anderson, 61; her brother, Scott, and his wife, Erica, both 32; and the couple's two children, Olivia, 5, and Nathan, 3, inside the elder Andersons' Carnation home.

Detectives said Michele Anderson told them she helped kill them because her brother owed her money and she was upset because her parents did not take her side.

She told reporters in 2010 that she was guilty and that she deserved to die, but her lawer said later she no longer wants to be executed.

Her lawyer, Stephan Illa, said that King County Prosecutor Dan Satterberg is making a costly mistake in deciding to seek the death penalty against Anderson and McEnroe if they are convicted of aggravated murder.

Satterberg said the magnitude of the crime requires that a jury have the option of execution.

As of Monday, there are eight men on death row in Washington state. The last execution in the state, by lethal injection, was in September 2010.