Jonathan Martin a low-cost, high-reward option for Seahawks?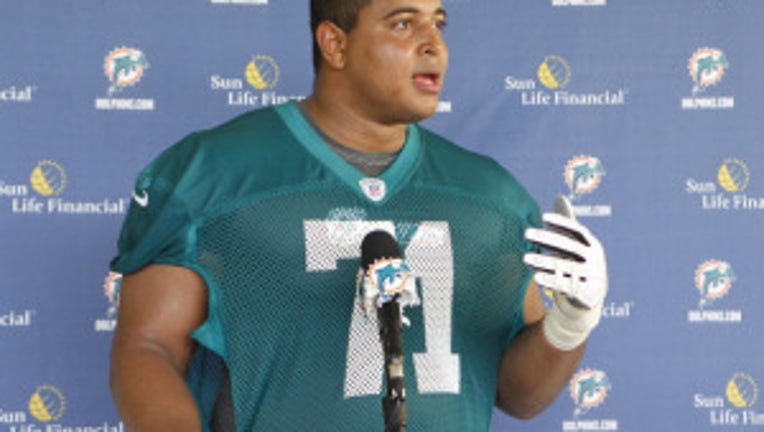 article


SEATTLE -- With the release of the Wells Report on Friday, we put our spotlight on a player who likely won't be in Miami next season – and could be a good fit in Seattle next season.

Definitely NOT that guy – Richie Incognito.

But THIS guy – Jonathan Martin.

I know we loathe Jim Harbaugh at times, but his defense of Martin in the Wells Report spoke volumes. Harbaugh, who coached Martin in college, "never doubted Martin's tenacity, work ethic and dedication to the game….he emphasized that he never doubted Martin's physical or mental toughness, and he believes that Martin can continue to have a successful career in the NFL."

To me, this is not a toughness issue anymore. And before you roll your eyes at the Stanford bias, please know that my argument comes NOT from an understanding of Martin's psychological history, nor the locker room culture in Miami or anywhere in the NFL for that matter.

Instead, my opinion is based on a well-founded knowledge of Martin's playing history in college – in a system that relied heavily on a beastly offensive line and a war in the trenches - and more importantly, how he could be a low risk, lower price-tag option for the Seahawks on their offensive line.

After all – where do the Seahawks currently stand at left and right tackle? Russell Okung is signed through 2015 – but Breno Giacomini is an unrestricted free agent.

And with no offense to Alvin Bailey and Michael Bowie, who were viable backup options this season, Martin has started all 23 games he's played in – including time at right tackle – and at the very least would be a low-cost backup lineman competing for starting time.

On paper, it seems like a good fit. Remember, Martin is still under his rookie contract for the next two years – and would only cost about a million and a half against the Salary Cap per year.

Compare that to Okung's 11-point-2 million dollar price tag against the cap, unless the Hawks sign him to an extension this off-season or re-structure his current deal.

There will always be initial concern about the dynamic of bringing Martin into the Seahawks locker room. But it's a group with solid leadership, high-character guys – plus, one – and possibly two former college teammates of Martin, depending on Doug Baldwin's future – to help him fit in.

It's my prediction that Jonathan Martin's future will come in Seattle or San Francisco – given the proximity to Martin's hometown in Southern California, his familiarity with personnel in both cities, and a media culture that, admittedly, isn't as hardcore as the East Coast.

If I'm the Hawks, I'm willing to risk Martin's mental stability in a solid locker room – for the reward of a lineman with a low price tag and great potential.