John Haner: Brother sees Seahawks-tattooed fugitive on WMW -- helps his sibling surrender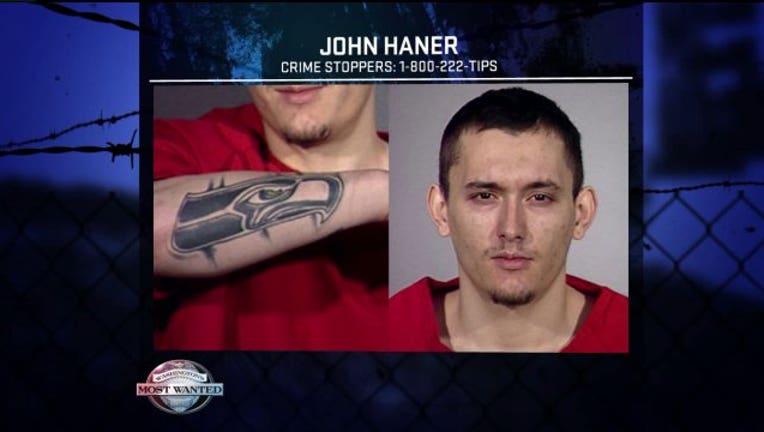 FUGITIVE CAPTURED March 16, 2013 -- The King County Sheriff's Office says a Washington's Most Wanted viewer tip from the brother of fugitive, John Haner, led to his sibling's surrender. King County Sgt. Cindi West says Haner's brother saw him on the show Friday night, and called in the tip where his brother was a few hours later. Sgt. West says Haner's brother was there with him when deputies took Haner in on his warrant outside an apartment complex in SeaTac. Sgt. West says a deputy walked up to Haner's brother, who said he was turning John in. She says the deputy then walked up to Haner, who said, "I'm John. I'm the guy you're looking for." WANTED IN KING COUNTY March 15, 2013 -- It seems a fugitive you can help catch, is a huge Seahawks fan -- which may just be what gets him caught. Just look at the tattoo convicted felon, John Haner, has on his right forearm. It's big, so if he's sleeveless, he's going to get spotted! Haner is wanted by the King County Sheriff's Office, and by the Department of Corrections for Escape.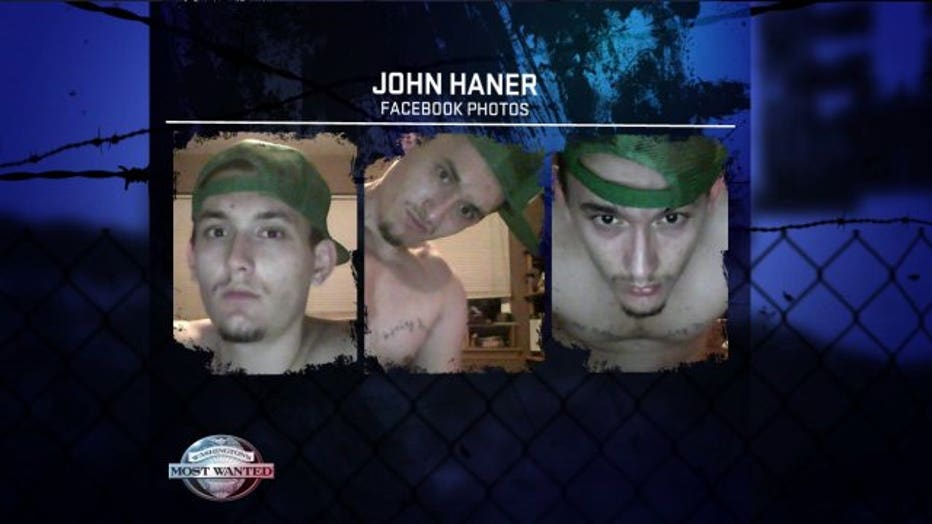 He isn't shy with social media either, snapping several shirtless webcam shots of himself that were posted on his Facebook page.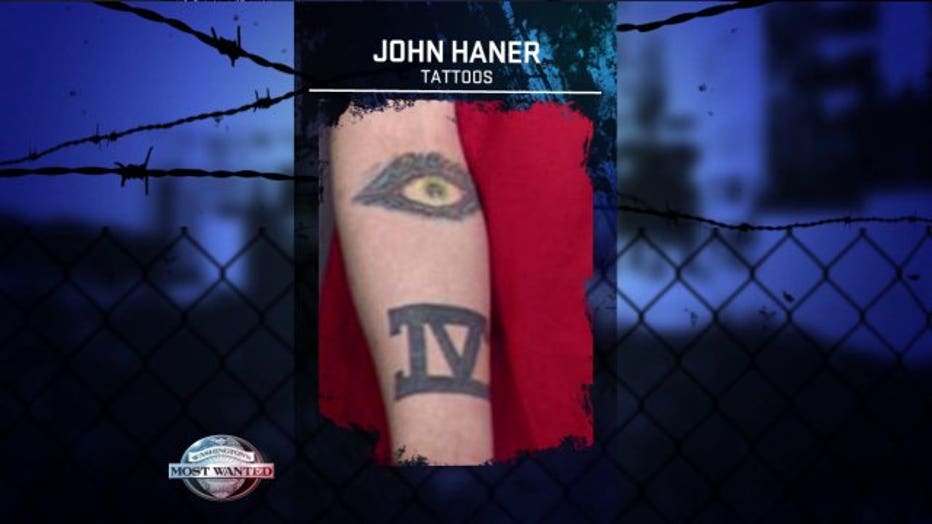 He's also inked with what looks like an eye on his forearm, above the roman numeral IV/C King County detectives say Haner's main MO is stealing mail, getting caught with letters and packages ripped-off from car prowls and home burglaries. King County Sgt. Cindi West says he's just part of a much bigger problem. "Usually what they do is go back to the place where they're going to wash the checks. They'll forge some of the checks, and then either that person or somebody associated with that person or group will go to a bank and attempt to cash the check. Here are the details on JOHN HANER: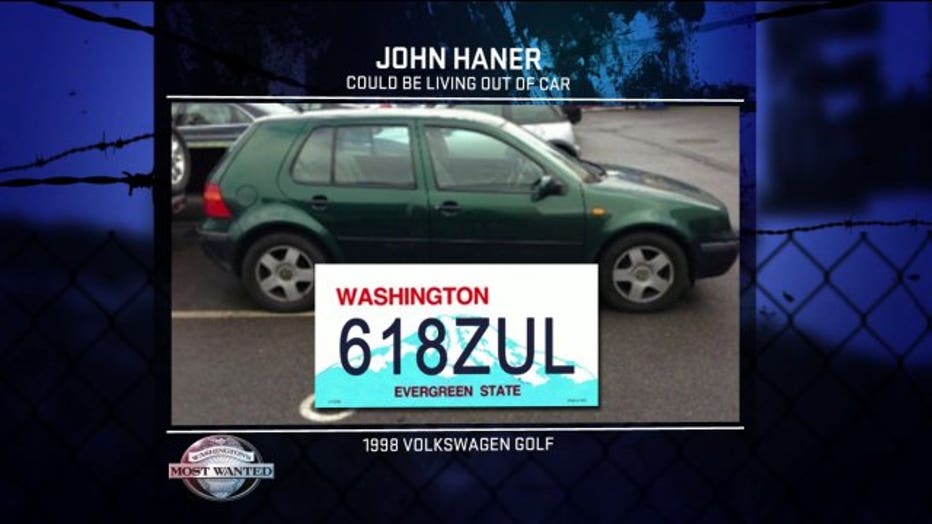 Could be living out of car:
If you spot him, call an anonymous tip into: CRIME STOPPERS: 1-800-222-TIPS You must call the Crime Stoppers hotline with your tip to be eligible to receive a cash reward for information leading to a fugitive's arrest. CLICK HERE for information on how to TEXT A TIP to Crime Stoppers