Jimmie Johnson wins Daytona 500; Danica Patrick finishes 8th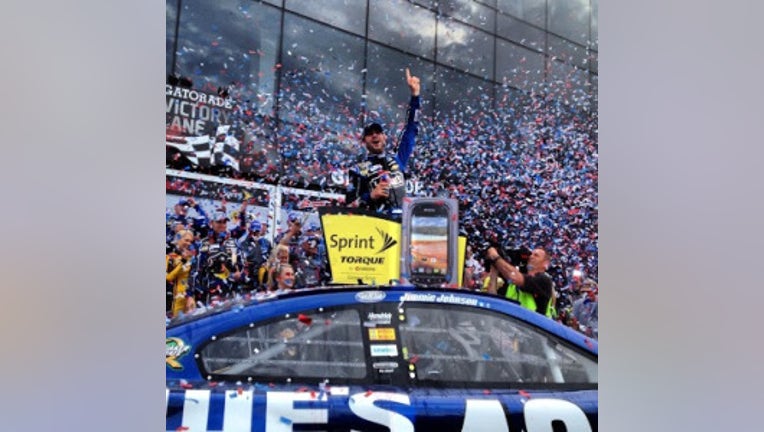 article
DAYTONA BEACH, Fla. --Jimmie Johnson won the Daytona 500, the season-opening and most prestigious race of the NASCAR season, on Sunday at the Daytona International Speedway.

Dale Earnhardt Jr. finished second for the third time in four years.

Johnson, who won the race for the second time, led 17 laps.

"I had a lot of confidence leading the train," Johnson said of taking the front position as the remaining cars raced around the 2.5-mile track, mostly in single file. "I knew I had a fast car."

His crew chief, Chad Knaus said that despite the uncertainty of racing this season with the latest generation of NASCAR cars, they knew for weeks what they wanted to do, "Jimmie did a great job of following that plan," said Knaus, who sat out the team's 2006 Daytona 500 win because of a suspension.

For more on this CNN story, click here.