Jimi Hendrix: Guitar legend would have been 70; EMP exhibit highlights impact on London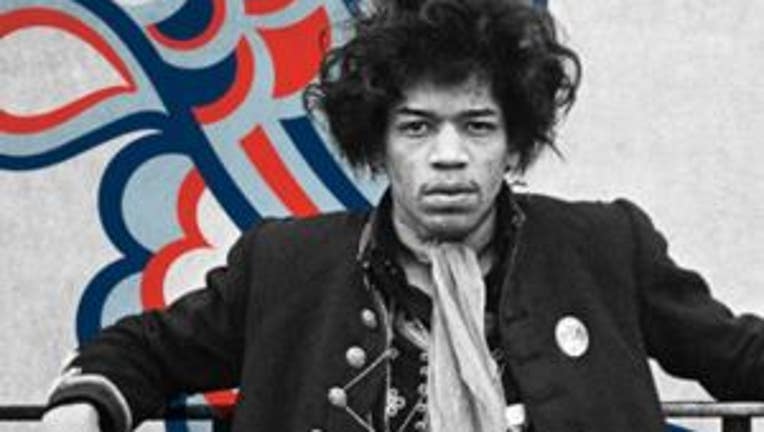 Jimi Hendrix, the Seattle native who is widely hailed as the world's greatest guitarist, would have been 70 years old today. And while he died at the young age of 27, Hendrix' legacy lives on.

The EMP Museum is currently showcasing some of Hendrix' inimitable clothing in the collection "Hear My Train a Comin' Hendrix Hits London." The exhibit focuses on the musician's impact on the swinging London scene, where he and his band released three hit singles, a chart-topping debut album and became media darlings all within less than a year. Soon after their trip across the pond, Hendrix and his band wowed fans at the Monterey Pop Festival.

There's also another Hendrix album that will be released March 5. The album, "People, Hell & Angels," includes 12 previously unreleased studio recordings. The album is said to encompass musical styles that Hendrix was interested in pursuing prior to his untimely death. With tracks that expand beyond Hendrix' previous trio work, the music features tracks he recorded with Buffalo Springfield's Stephen Stills, jazz drummer Buddy Miles and others.