Jetway fails at Sea-Tac Airport, no one injured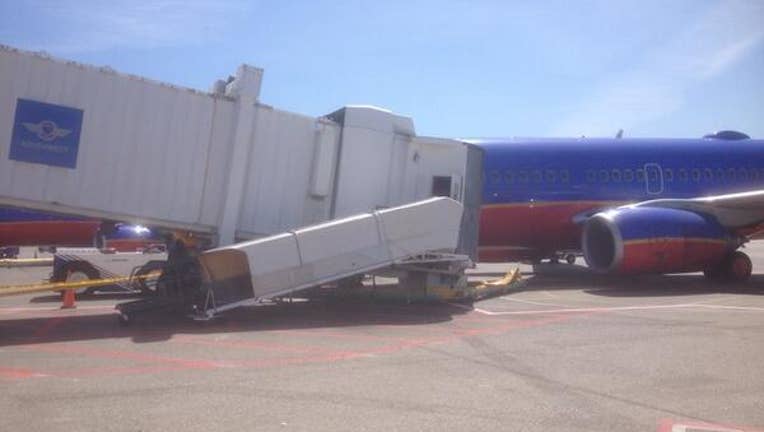 SEATTLE -- A jetway failed Tuesday morning at the Sea-Tac Airport, officials said.

The Jetway was connected to a Southwest Airlines passenger jet Flight 570 at Gate B14. There were no injures in the minor collapse, which occurred sometime before 10:30 a.m., officials said.

Sea-Tac Airport used a crane to help right the jetway.  Officials said there was some minor damage to the door of the airplane as well as the jetway.




Officials with the airport later determined the jebridge failed as Southwest Airlines flight from Phoenix arrived. About 60 passengers had deplaned when the jetbridge suddenly lowered about six feet due to an apparent mechanical issue, officials said. Other passengers were forced to deplane from the rear of the aircraft.

The aircraft remains out of service, causing some delays as officials investigate the issue.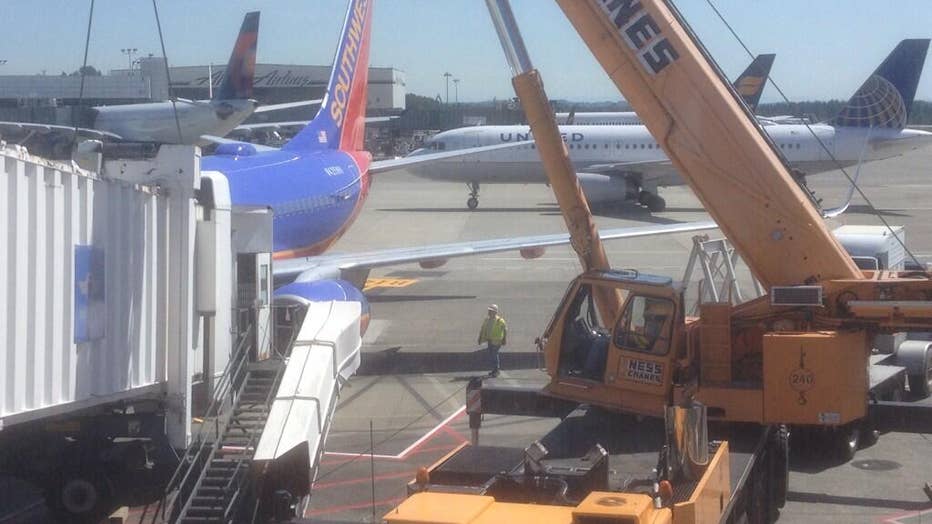 Crane helps set jetway back into place. Photo courtesy SeaTac Airport