Jean Stapleton: Actress who played Edith Bunker was no 'dingbat'
Jean Stapleton won worldwide fame as Edith Bunker, the cheerfully clueless wife of bigoted Archie Bunker on the groundbreaking series "All in The Family."


Her resume also included later portrayals as  Mother Goose, the Fairy Godmother and Mrs. Piggle-Wiggle, roles that she called "quality characters."

It was, of course, Edith Bunker that brought her the most recognition. but  though her character was often referred to as "a dingbat" by the grouchy Archie, Stapleton in real life was anything but.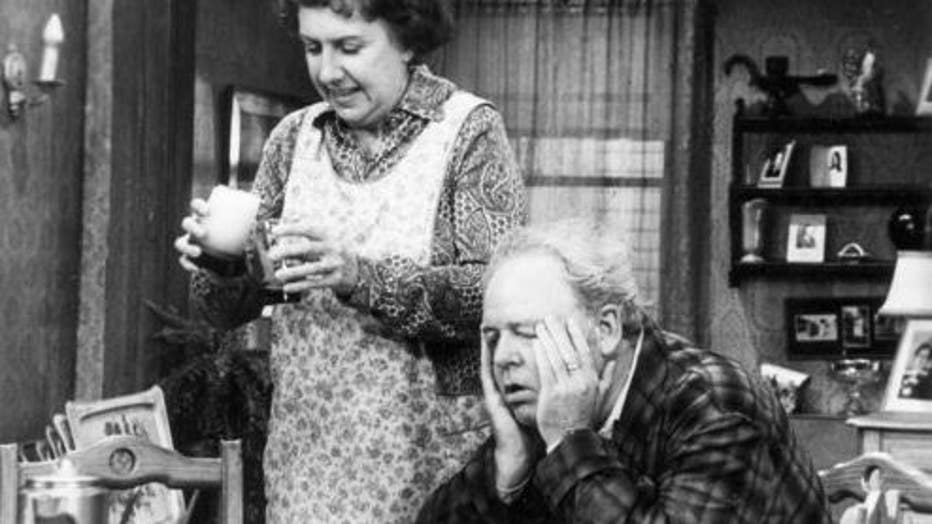 In person, she sounded nothing like her high-pitched character--her actual voice was much deeper. She was a serious actress who took her craft and her politics seriously.

"She was a very nice woman who was the total opposite of the role she played," said Peg Yorkin, a friend and the former wife of Bud Yorkin, executive producer of "All In the Family."  "She had been a very serious actress before she took on that role. That show made her famous, but she always remained humble."

Stapleton, 90 died Friday of natural causes at her New York City home, her family announced.

Yorkin, an activist and political fundraiser, added that Stapleton was also a strong feminist, and that her "All In the Family" character became an unlikely standard bearer for women's rights when the feminist movement was starting to gain traction in the 1970s.

"When I moved out to L.A. to do 'All in the Family, in the early '70s, it was at the same time that the feminist movement was just getting starting," Stapleton said in a 2000 interview. "I was not certainly not an activist at that time, but I gladly supported the ."

She was surprised when "ERA supporters used Edith Bunker's picture in magazine ads with the caption reading 'Second Class Citizen.' That summer, I got a call from the White House. I thought it was a joke. But they invited me to be a commissioner at a huge national woman's convention in Texas. That's when I met all these fabulous women, strong supporters of the women's movement: Gloria Steinem, Betty Friedan and more, just wonderful people from all the states. It was very inspiring. And all of that happened just because of the series, because fame struck. Zap, like that."

At the time of that interview, Stapleton was appearing as another feminist icon: Eleanor Roosevelt. She was portraying the former First Lady in a one-woman show, "Eleanor: Her Secret Journey," at the Canon Theatre in Beverly Hills. She had also played Roosevelt in a 1982 CBS movie, "Eleanor: First Lady of the World."

She was playful when an interviewer told her she looked younger than her age, which she declined to disclose. "Why shouldn't I look wonderful," she joked. "The idea of aging is such a cliche, so misleading."

Stapleton was also a trained mezzo-soprano: she made her operatic debut in 1984 at the Baltimore Opera Company in Leonard Bernstein's "Candide."

The actress continued to express her creative fulfillment in playing her most famous character, who died of a heart attack in her sleep in 1980. She said the series made her "a better actress" and that it was "as close as you could get to experience. We were the same company for a long time, and we were definitely an ensemble."

But she also took pride in more off-beat roles later in her career: she played a hip Mother Goose on Shelly Duvall's "Mother Goose Rock 'n' Rhyme" on the Disney Channel, the Fairy Godmother in"Cinderella" on Showtime's "Faerie Tale Theatre" and the title role in Duvall's children series, "Mrs. Piggle-Wiggle."

"They're examples of what I respond to," Stapleton said in a 1995 interview. "When the script for 'Mrs. Piggle-Wiggle came along, the character leaped off the page. It was quality stuff, so well-written and literate. Right up my alley. I'm a character actress, thank God."

--Greg Braxton, Los Angeles Times