JBLM sergeant accused of sexually assaulting soldier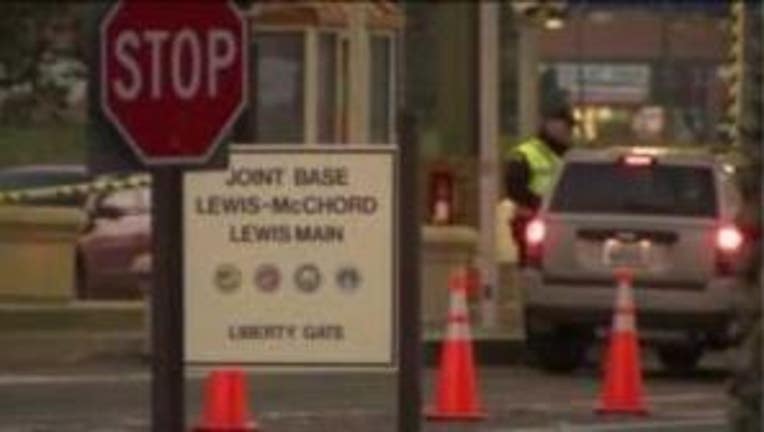 OLYMPIA -- A 27-year-old Army sergeant from Joint Base Lewis-McChord has been accused of sexually assaulting a fellow soldier in a Lacey apartment Nov. 9.

He was arrested Tuesday on suspicion of second-degree rape.

The female soldier reported the alleged sexual assault Nov. 10 at the Madigan Army Medical Center. According to Thurston County court documents, she said she was at a friend's house Nov. 9 with three men, including the suspect. She said that at one point, the suspect forced her into the apartment's bedroom, where he tried to force her to perform a sex act on him, the documents said. When she said no and resisted, she told police, the sergeant forced himself on her.



A Thurston County sheriff's detective interviewed the suspect Tuesday at JBLM Criminal Investigation Command. The suspect was arrested off-post and taken to the Thurston County Jail at that time.

The suspect is with the 160th Special Operations Aviation Regiment.

Military officials say it is the kind of assault seen all too often in today's military.

Whether in a war zone or here at home, soldiers, especially women, can be vulnerable to bigger, stronger men.

"The number of sex assault in the military is unacceptable," Defense Secretary Leon Panetta said earlier this year. "Last year 3,191 reports of sex assault came in. But I have to tell you that, because we assume that this is a very underreported crime, the estimate is that the actual number is closer to 19,000. One sex assault is one too many."

Panetta announced a series of initiatives targeting military sexual assaults, including making it easier for victims to report the crimes without fear of retribution to them or their military careers.