Japan: Dock found near Forks is tsunami debris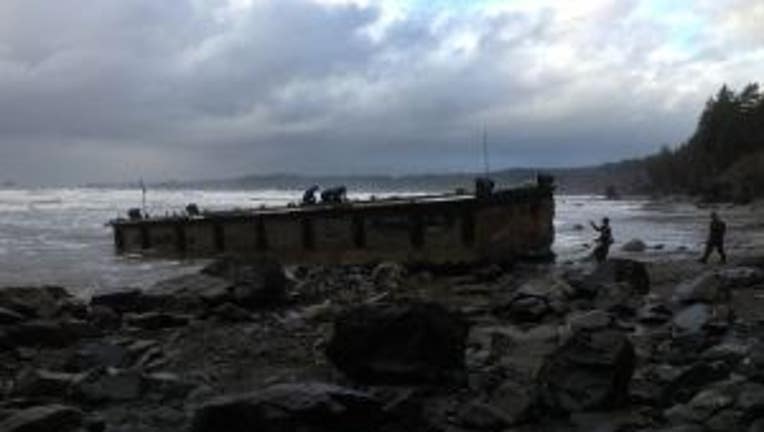 FORKS, Wash. -- The Japanese government has confirmed that the dock that made landfall in December along the Washington coast near Forks is debris from Japan's March 2011 earthquake and tsunami, the Washington state Department of Ecology said Thursday.

"The dock has been positively identified as coming from Aomori Prefecture (Japan), based on a fender production serial number discernible in one of the photographs sent by Washington state and federal responders," the department said.

The dock is slated for removal this month, state officials said.

The dock was found on a remote beach in the Olympic National Park on Dec. 21. Since the discovery, scientists have tested the dock for invasive species. No highly invasive species have been detected out of the nearly 30 different types of different species found on the dock.

The Olympic Coast National Marine Sanctuary and Olympic National Park officials agreed Jan. 7 to remove the derelict dock as an important way to ensure the resource protections goals of both the Sanctuary and the Park.

Officials discussed different ways to remove the dock, including hiring an independent contractor to take it apart.