James Stimson, 16, sought for murder, captured by police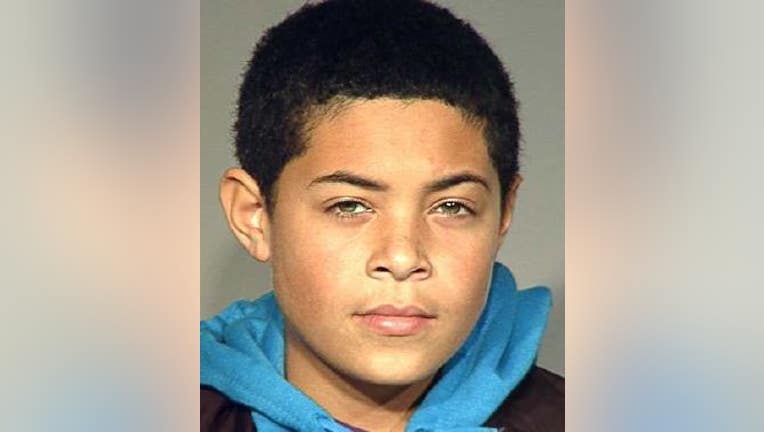 article
James Stimson Jr., 16, has been arrested in connection with the murder of a Tacoma man. Stimson and an accomplice have been charged with first-degree murder.

Stimson had been wanted by police -- he was finally captured early Sunday morning after being featured on Washington's Most Wanted Friday evening.

On Nov. 18, shortly after 3 a.m., police responded to the 5400 block of South Lawrence. When they arrived on the scene, they found a man in a truck who appeared to be drunk and unconscious. In the cab of the truck with the man was an agitated pit bull that police had to secure before attending to the man.

Paramedics determined that the man had been shot in the chest and he later died from his injuries. The victim was identified as 45-year-old David Watson.

In their investigation, detectives learned that Watson lived near where he was found and that he had been drinking with a friend. Watson's dog went missing, and he got in his truck to find the dog.

Watson then pulled into a business parking lot and it was there that video captured what appeared to be Stimson shooting Watson in the cab of his truck. Police released descriptions of Stimson and Marcus Langford and later that day, one of Stimson's relatives contacted police and told them he had taken one of her husband's guns. She told police she contacted them because Stimson had returned the revolver he took.

When detectives interviewed Langford, he told them that he and Stimson had been at a party and were walking to Stimson's girlfriend's house when they encountered Watson. Langford told police Watson gave Stimson $5 and that Stimson then asked Watson to give him "all you got." He said that when Stimson stuck his hand in the window, Watson laughed at him and grabbed the gun. He said that he did not know if Stimson pulled the trigger or if Watson's actions caused the gun to fire.

Police said that Stimson and Langford are known gang members, beling to the 64 Block Crips.

Stimson also faces a second charge of unlawful possession of a firearm.